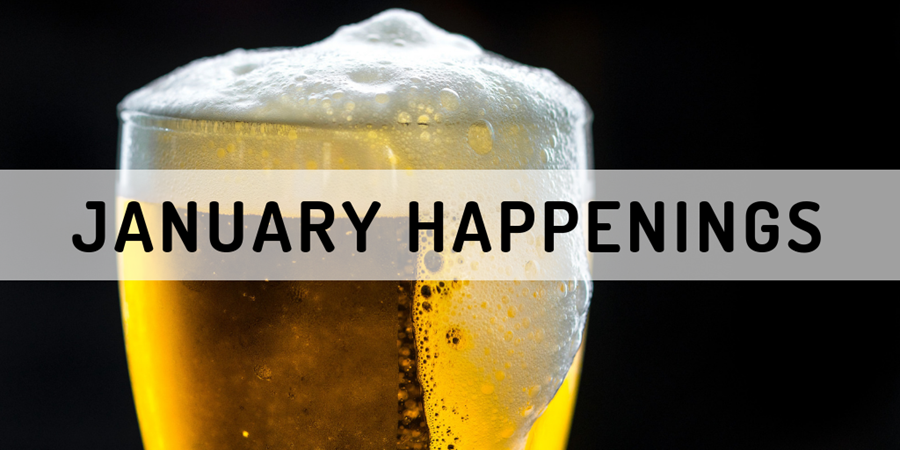 If one of your new year's resolutions was to save money, don't miss our daily specials! Plus, clear your social calendar for all of our upcoming events.
Keep reading for all the details and to see what we have planned for the Big Game in February.
Closed January 21: We will be closed on Monday, January 21, for our staff holiday party and we will also be doing a few improvements to the restaurant.
Singo + Pint Night + Wings = The Perfect Wednesday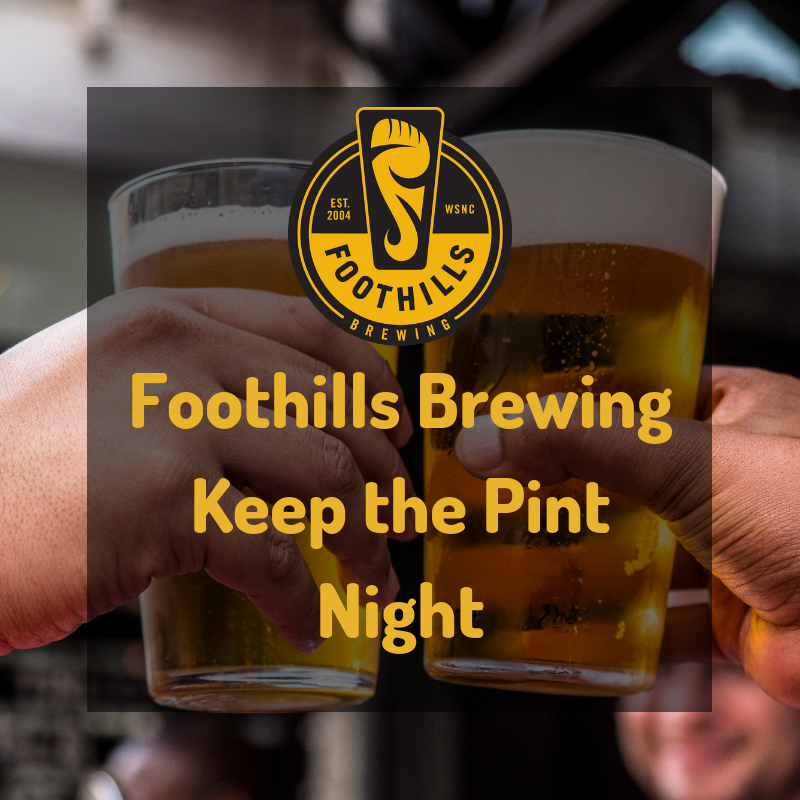 Not only is Singo back, but we are also having a very special Keep the Pint Night with our friends at Foothills Brewing. Here's what's happening on Wednesday, January 9:
All Day: $.50 wings with your choice of sauce! Spicy Thai Peanut, Raaj's Hot Curry, Buffalo, Chipotle BBQ, Asian, Hony BBQ, Dry Rub – the choice is yours. Wash it down with $4 Blue Moon pints, and $4.50 Captain Morgan.
Starting at 5 p.m.: It's time for our Foothills Brewing Keep the Pint Night. Stop in between 5 and 7 p.m. as Foothills Brewing takes over four of our taps and you get to take a Foothills Brewing pint glass home with you. #SupportLocal
Starting at 7 p.m.: It's time for music bingo! We are doing four rounds with a $25 gift card going to the winner of each round. We will also do one final "blackout" round and the winner will receive a $50 gift card.
Brant Kay on Friday, January 11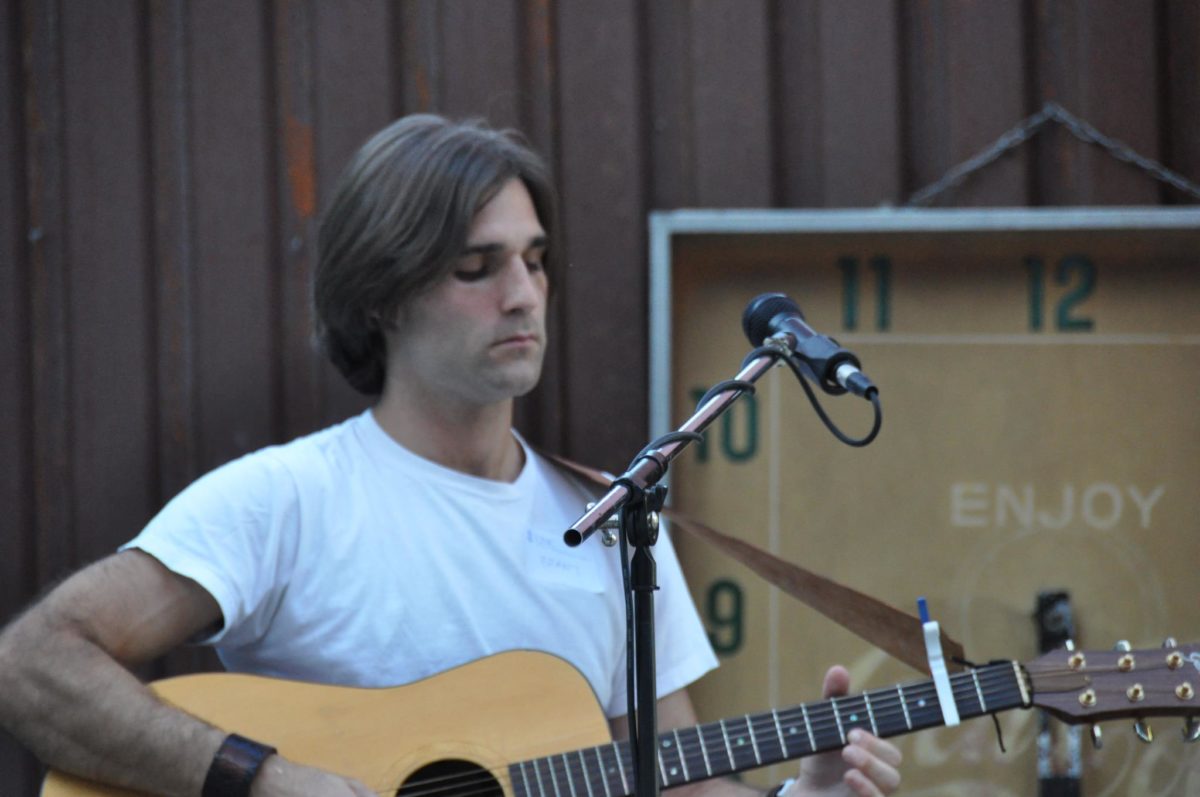 Brant Kay is back at RallyPoint on Friday, January 11, from 5 until 8 p.m. Stop by after work for live music + $7 martinis, 1/2 off wine bottles, and $4.50 Jameson!
Saturdays Are Better with DJ B4
January 12: 10 p.m. – 2 a.m.
January 19: 10 p.m. – 2 a.m.
January 26: 10 p.m. – 2 a.m.
Saturday Food and Drink Specials: $5 Saturday Sliders, $4.50 Fireball, and $15 Craft Beer Buckets.
We Are Your Big Game Head Quarters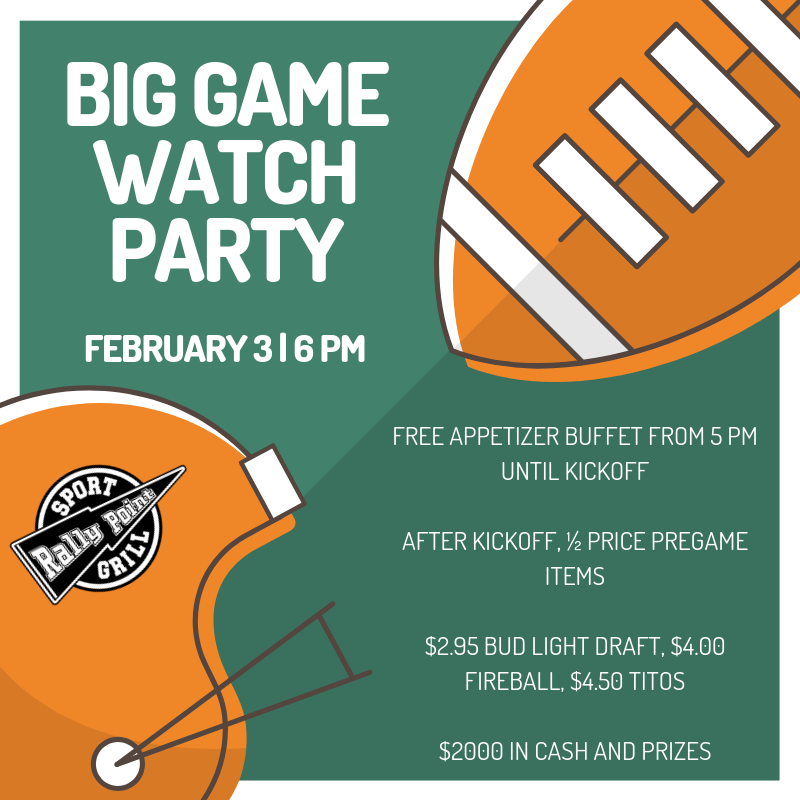 We are not sure who is going to be playing on February 3, but we do know where you should watch the big game! Specials, prizes, cash, food, beer, we have it all!
We will be giving away over $2000 in cash and prizes! Everyone who comes in to watch the game will receive a free football square and a raffle ticket. You must be present to win.
Each quarter we will have a cash winner. First quarter – $250, second quarter – $500, third quarter – $250, fourth quarter – $1000.
Each score we will pull a raffle winner. Prizes include a tabletop foosball table, football-shaped fire pit, and more.
We will be offering a FREE appetizer buffet from 5 pm until kickoff (approx. 6:30 pm).
After the kickoff, we will offer ½ price Pregame items, $2.95 Bud Lt Draft, $4.00 Fireball, and $4.50 Titos.
We Now Deliver with Grubhub
In a rush? Place your next RallyPoint order online! Don't have time to stop in? Order delivery!