Archives for May 2018
Join us for live music after work on Thursday from our pal Garland Mason!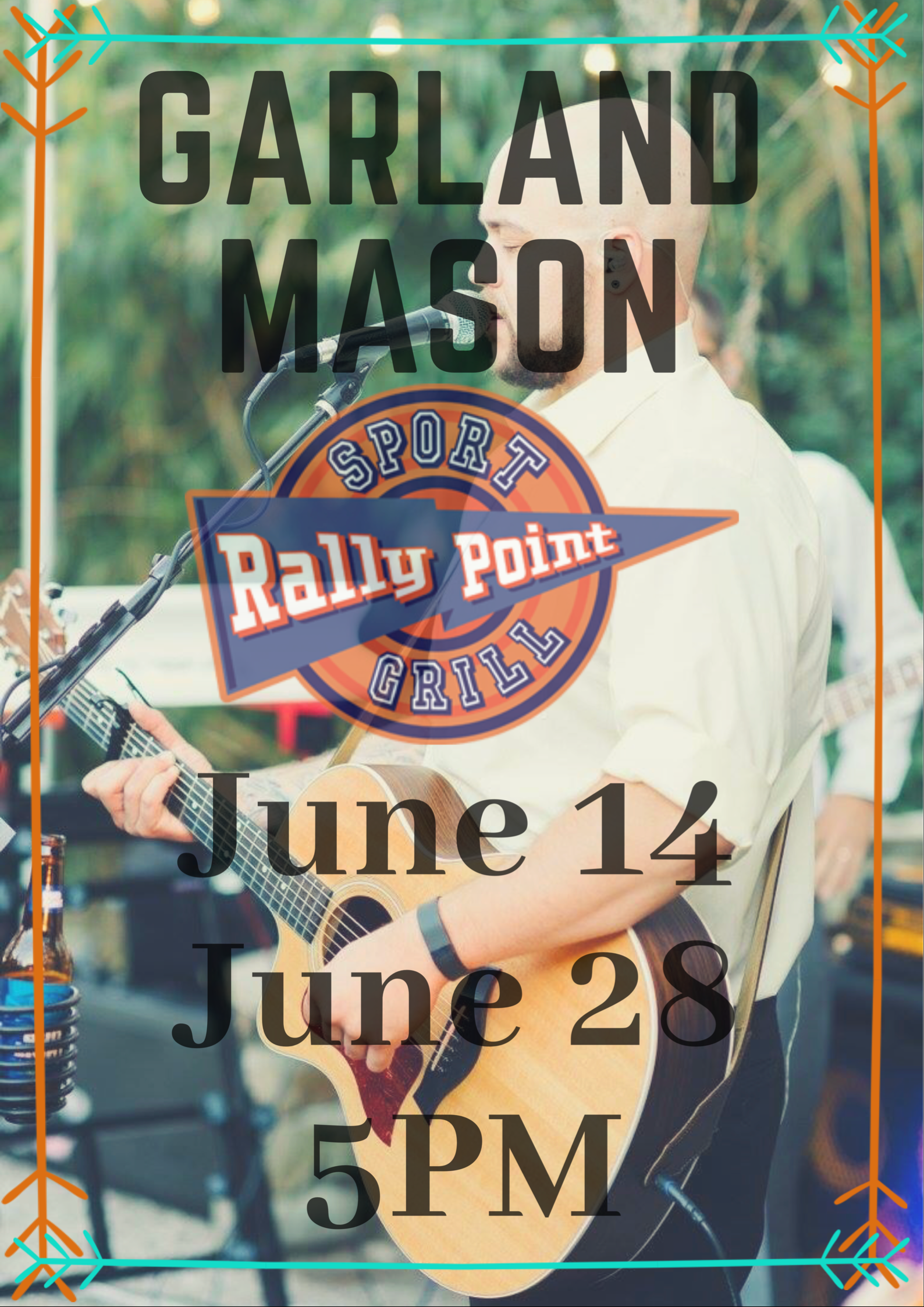 RSVP and invite your friends on Facebook.
The tunes start at 5 p.m.!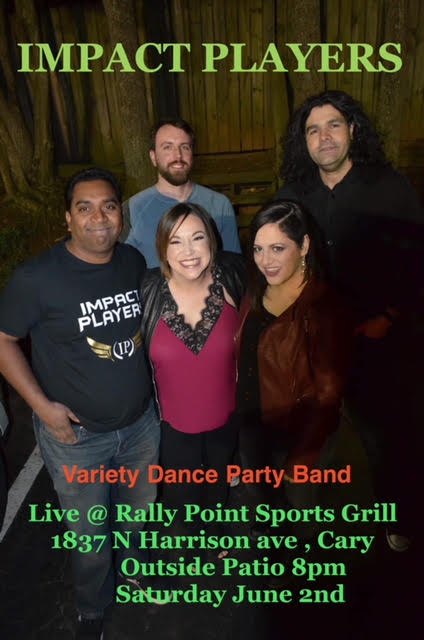 RSVP and Share with Friends on Facebook
Come on out and join us at RallyPoint!
Derby De Mayo
Cinco De Mayo and the Kentucky Derby just happen to be on the same day this year so we are celebrating all weekend long! Enjoy $5 Olmeca Altos Margaritas and $4 Pacifico Drafts Friday, Saturday, and Sunday. For the derby fans, you have to try our $5 Jameson Juleps.

Live Music in May
Thursday, May 3: Garland Mason will perform an acoustic set from 5 to 8 p.m.
Friday, May 4: DJ B4 is kicking off our Cinco de Mayo weekend from 10 p.m. to 2 a.m.
Every Saturday (Except May 5): DJ B4 from 10 p.m. to 2 a.m.
Friday, May 11: Brant Kay will perform an acoustic set from 5:30 to 8:30 p.m.
Thursday, May 17: Garland Mason is back to perform an acoustic set from 5 to 8 p.m.
Friday, May 18: Funk Sandwich is on the patio (weather permitting) from 8 to 11 p.m.
Month of May Fridays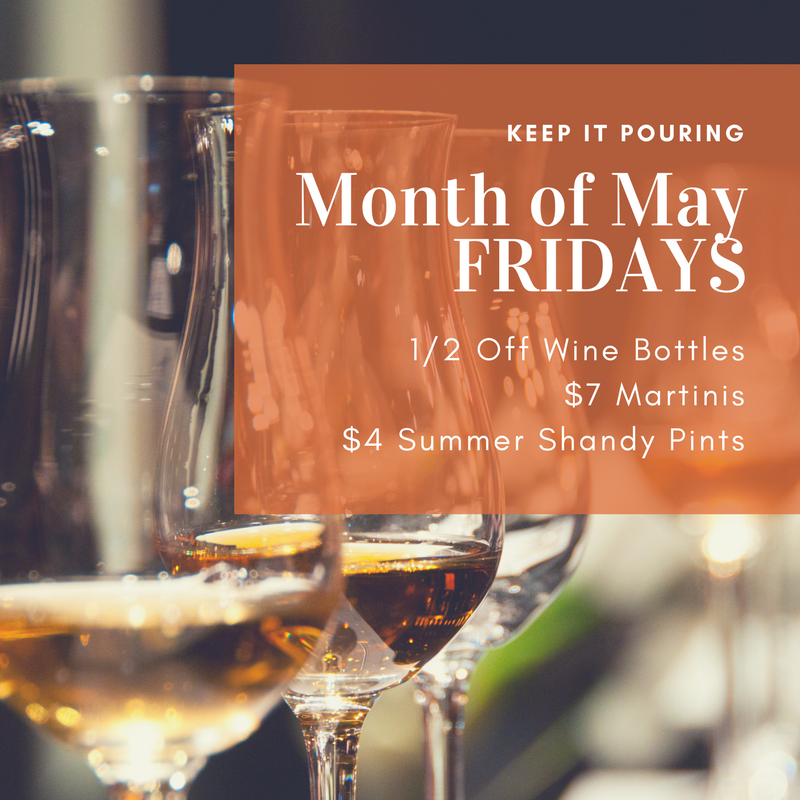 In addition to our normal Friday specials – we also have $4 Summer Shandy Pints in May!
Saturday & Sunday Patio Pounders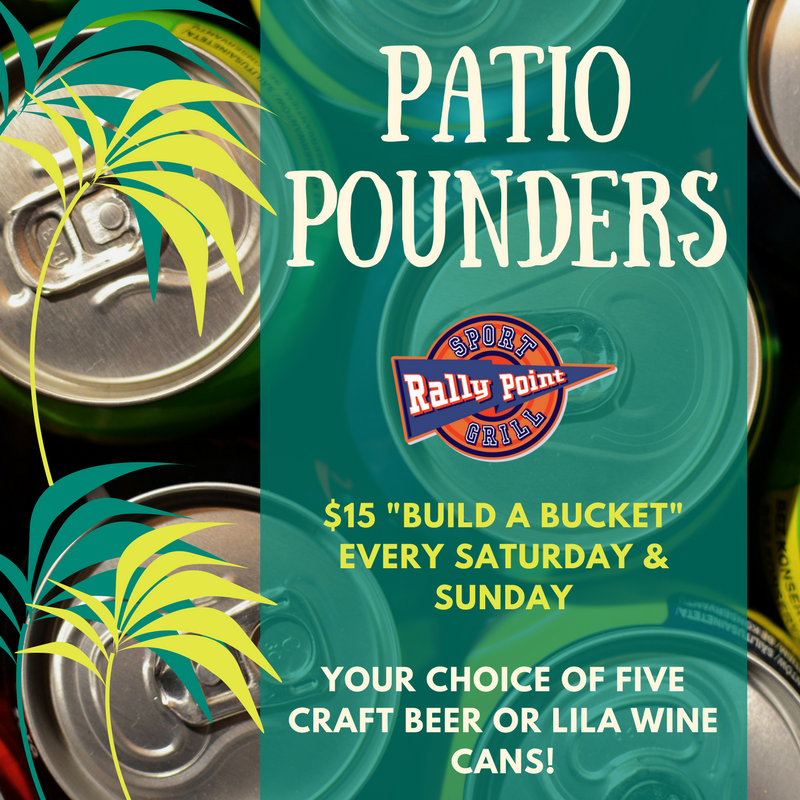 Come enjoy the sun on our patio with a bucket of your favorite beers and wines!
Coming in June
The World Cup is coming in June and we are giving away a $100 Watch Party! More details to come – follow us on Facebook to stay up to date.
And be sure to clear your schedule for our Crawfish Boil on June 23!