It's time again for the Diamond Awards hosted by Cary Living Magazine! Cast your vote for the Best of the Best in West Wake. Vote for your favorite businesses in Cary, Apex, Holly Springs, Morrisville, and Fuquay-Varina! If you have joined us for lunch, dinner, or drinks we would love for you to vote RallyPoint Sport Grill for the 2020 Diamond Awards for West Wake.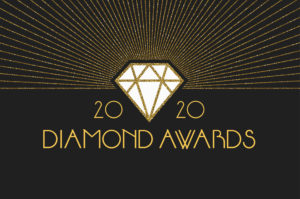 A few of the categories we would be honored to be recognized include:
Best Restaurant
Best Business Lunch
Best Outdoor Dining
Best Burger
Best Beer Selection
This year, Midtown Magazine and Cary Living winners will be celebrated together, for an even bigger splash! Winners will be announced in the January/February 2020 issues. You must vote in at least 15 categories to have your ballot counted. Ballots with fewer than 15 votes will be disqualified. Only one ballot is allowed per person. Multiple ballots from the same person will be disqualified. The deadline to vote is Monday, September 16, 2019.
About Cary Living
Cary Living is devoted to exploring and celebrating life in Cary, Morrisville, Apex, Fuquay-Varina and Holly Springs. This area repeatedly ranks among the top regions in the country to live or work, to find a home or start a business, to raise a family or retire. Cary Living is dedicated to covering the topics readers care about – from hometown stories and community spotlights to fashion, food, and local trends. Published six times a year, Cary Living helps readers enjoy the good life that Western Wake County has to offer.
Their Sister Publication
Midtown offers readers an inside look at Raleigh life. From Downtown to Midtown and northward to the 540 outer beltway. Anchored in the "second downtown" of Midtown/North Hills area, Midtown captures the capital city experiencing an explosion in growth of population, state offices, businesses, medical facilities, and homes and apartments. Blending old historic with the modern new south, Midtown introduces you to the people and places that make Raleigh the hottest place to live, work and play.