Thanks for hanging in here with us, RallyPoint friends and family! We're so grateful for your continued support during this challenging time and appreciate you helping us keep things going here.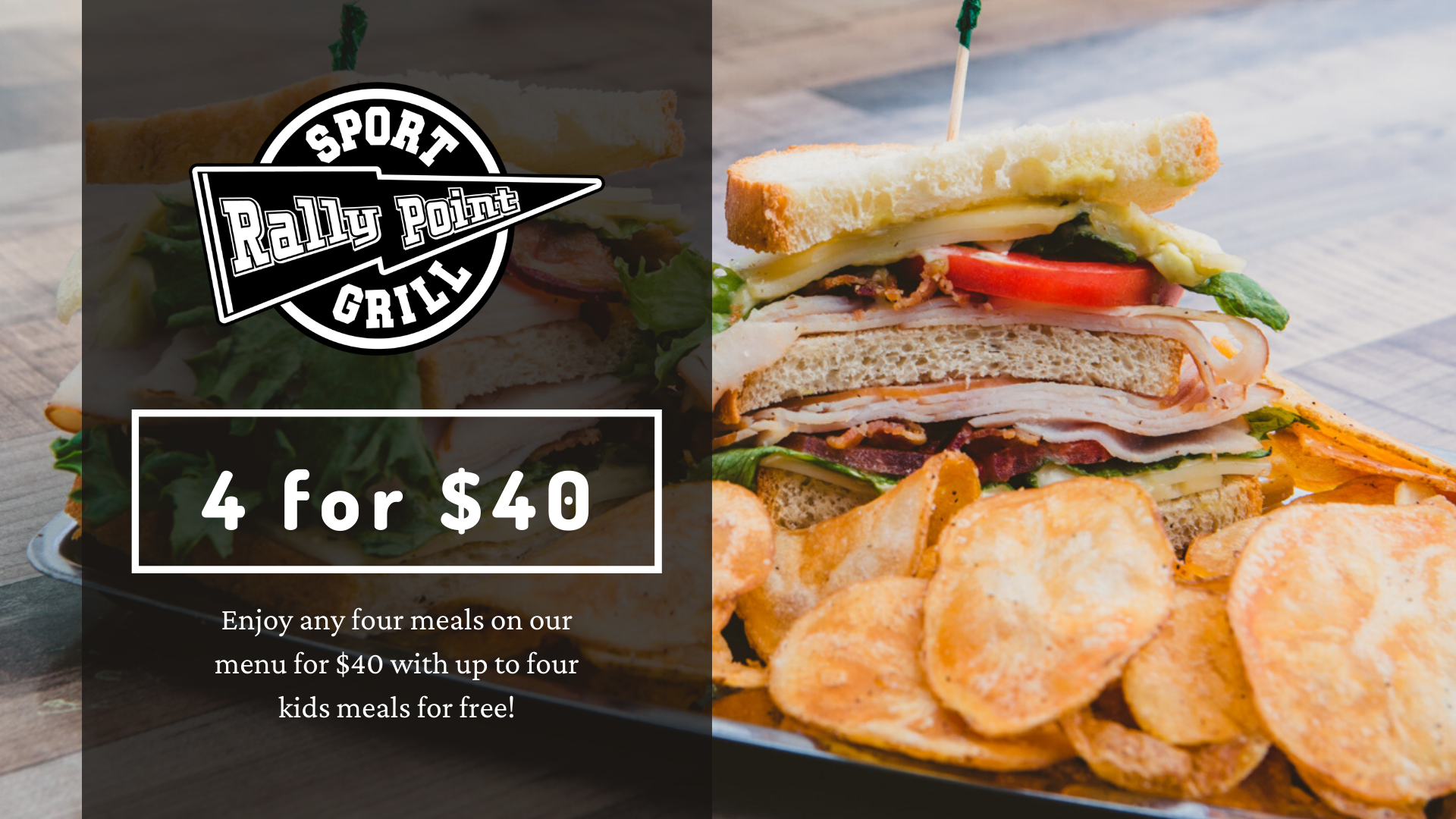 In addition to offering curbside take-out daily from 11 a.m. until 9 p.m. (as well as delivery via GrubHub), we want to make things even easier for you by offering a special for phone-in orders only…
4 for $40

Enjoy any four meals on our menu for $40 (plus tax) with up to four kids' meals for free.
Please call us at 919-678-1088 to take advantage of this special offer!
Stay well and continue to take great care of each other!