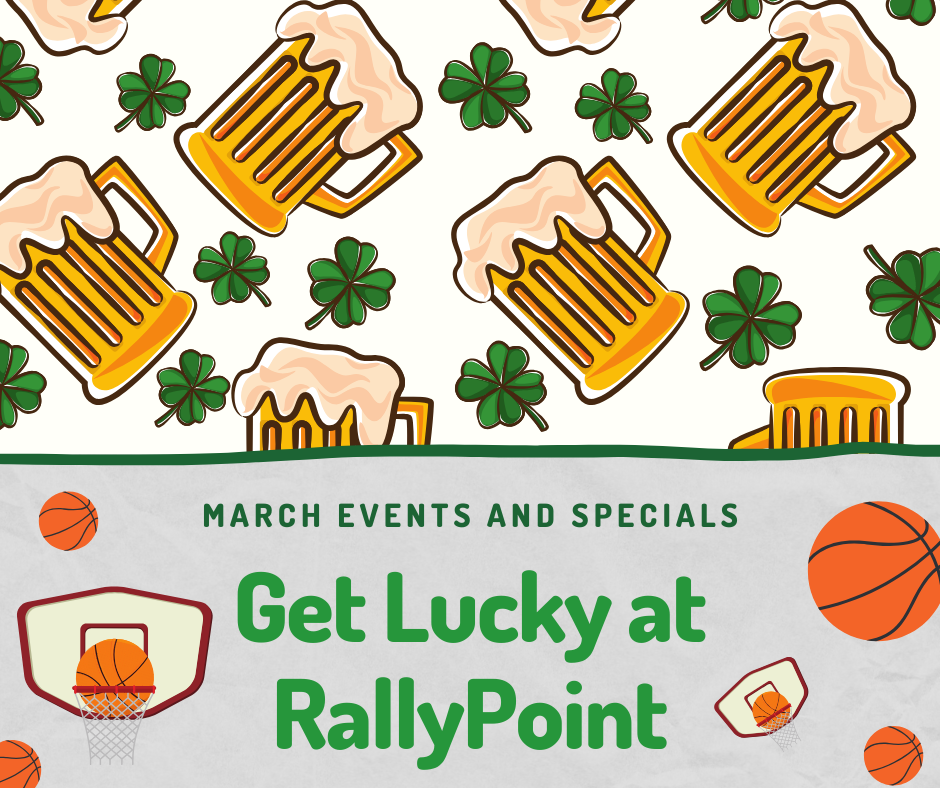 New Menu, New Specials, New Music, and More
When we say March Madness has arrived at RallyPoint, we mean it. Not only are we the spot to catch all of the ACC and NCAA tournament action but we have a new menu, new specials, and more to make your March even better! Stop in to check out our new menu and keep reading to see what is coming up this month.
Let's Play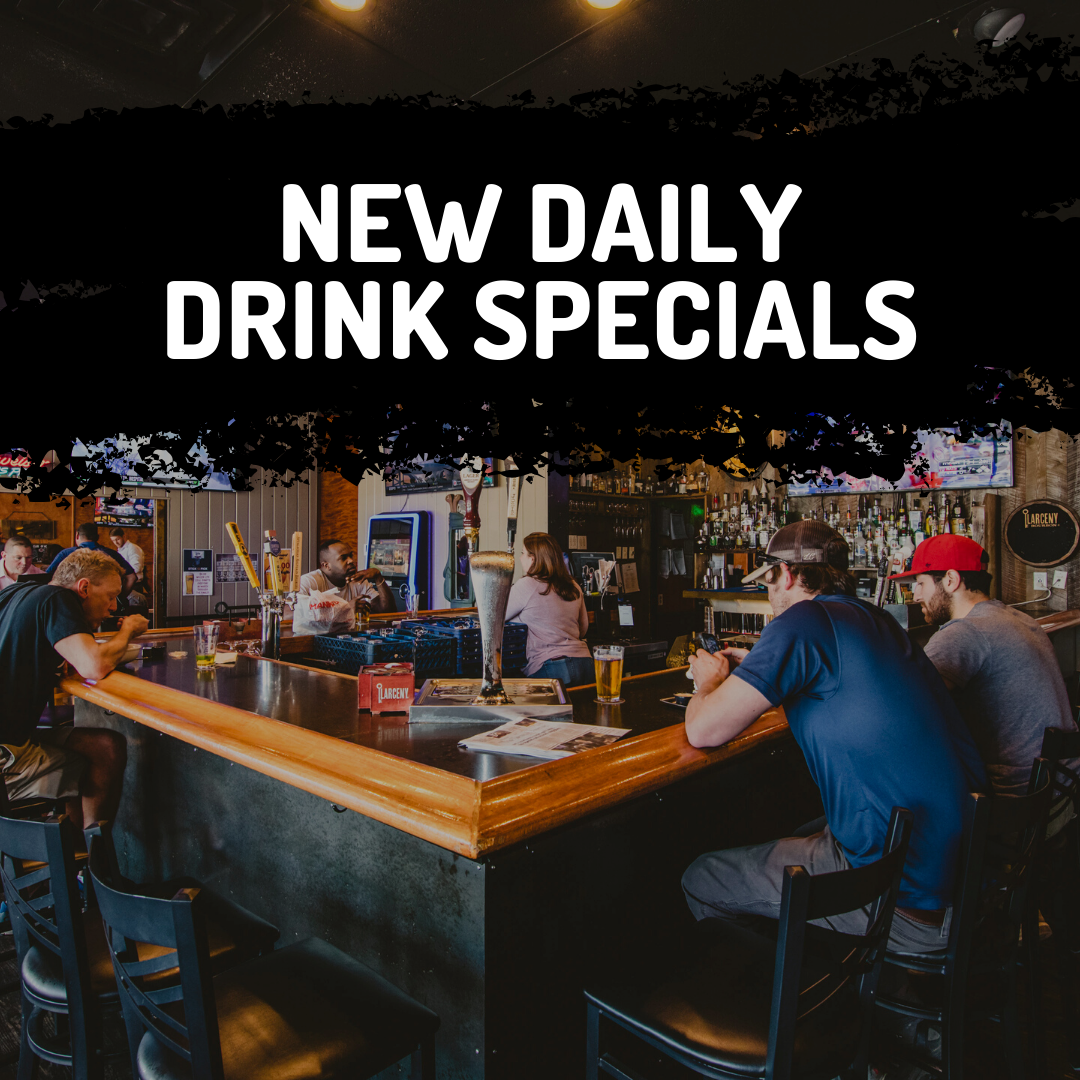 Every day is a good day at RallyPoint. Whether you are here for the game, Singo, or just want to relax, our talented bar team will make sure you have a great time! Make note of our new drink specials and stop in tonight to enjoy.
Monday
"Can" You Believe It's Monday?! All Craft Cans $3.50 and $7 Specialty Cocktails
Tuesday
Draft Day! $3.50/$4 Drafts and Half off All Bourbon
Wednesday
All Wine by the Glass $5, $4.50 23 Oz. Blue Moon Pints, and $4.50 Captain Morgan
Thursday
$4 NC Draft Day and $4.50 Crown Royal
Friday
1/2 Off Wine Bottles, $4.50 Jameson, and $3 Bottle Beer
Saturday
$4.50 Fireball and $4 Draft of the Day
Sunday
$2.95 Bud Light Draft, $4.50 Tito's, and $5 Mimosas
The Madness is Here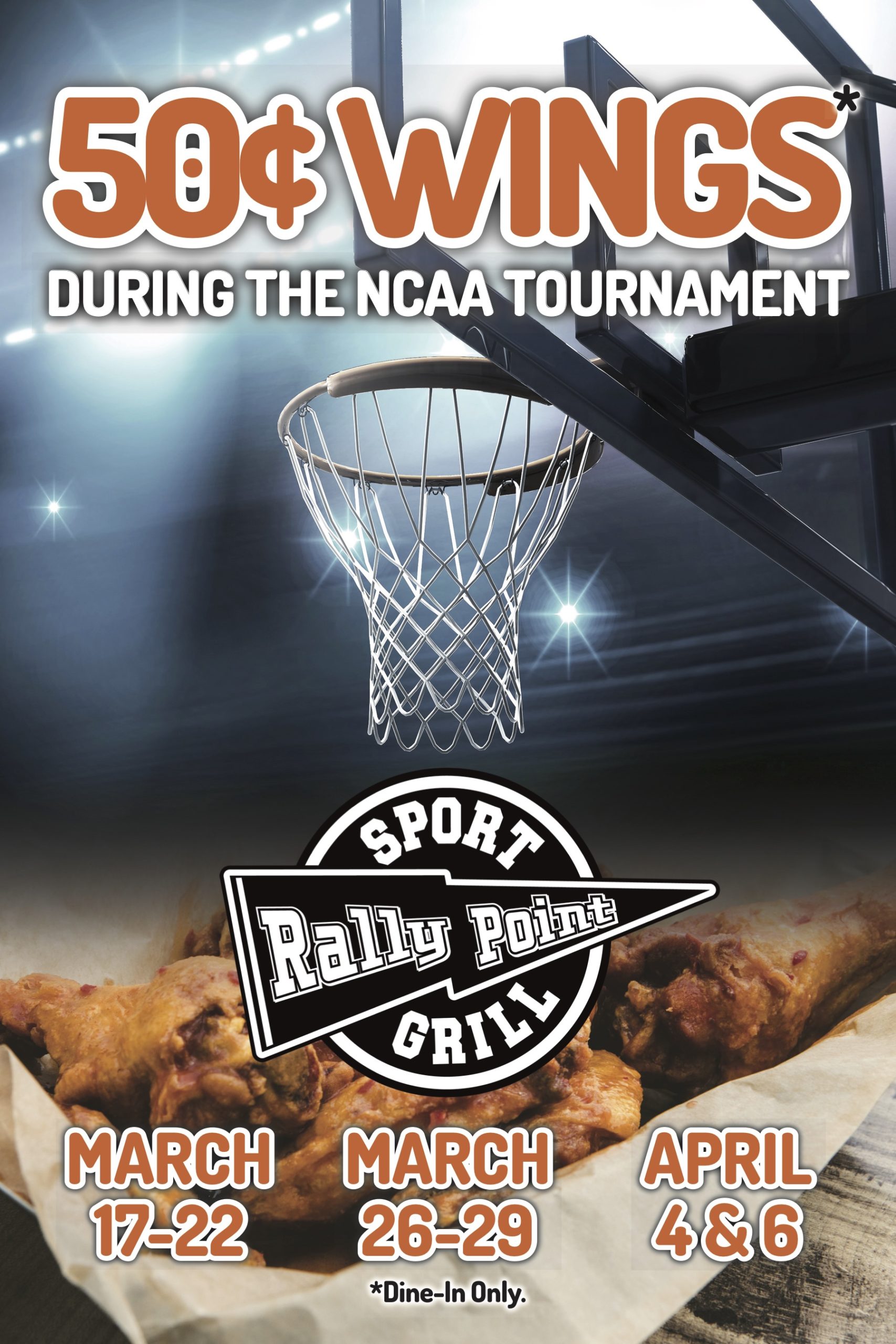 Join us during the NCAA Tournament for the best specials in town. During each game enjoy 50 cent wings, $12.50 Buckets of Miller Lite Bottles, $3.75 pints of Saint Archer Gold, and $4.50 Ketel One Botanicals available in three flavors! 
Specials are dine-in only.
The NCAA Tournament takes place March 17 through 22, March 26 through 29, and April 4 and 6, 2020. Come enjoy these specials and cheer on your team in front of one of our many TVs.
P.S. Be on the lookout for information about our NCAA Bracket Challenge coming soon. First place will be a Miller Lite prize pack that includes a grill! The second-place winner will receive a $50 RallyPoint gift card.
Another Reason to Love Friday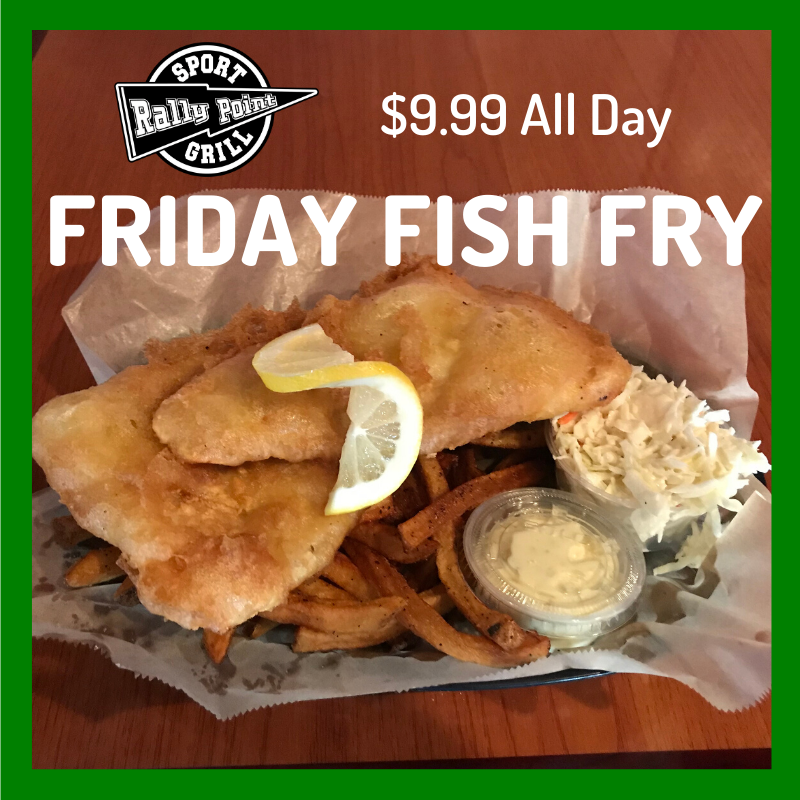 Stop in for lunch or dinner on Fridays for our Friday Fish Fry. Enjoy battered Haddock served with housemade lemon tartar sauce and fries for just $9.99, normally $13.
Specials are dine-in only. 
More Specials for March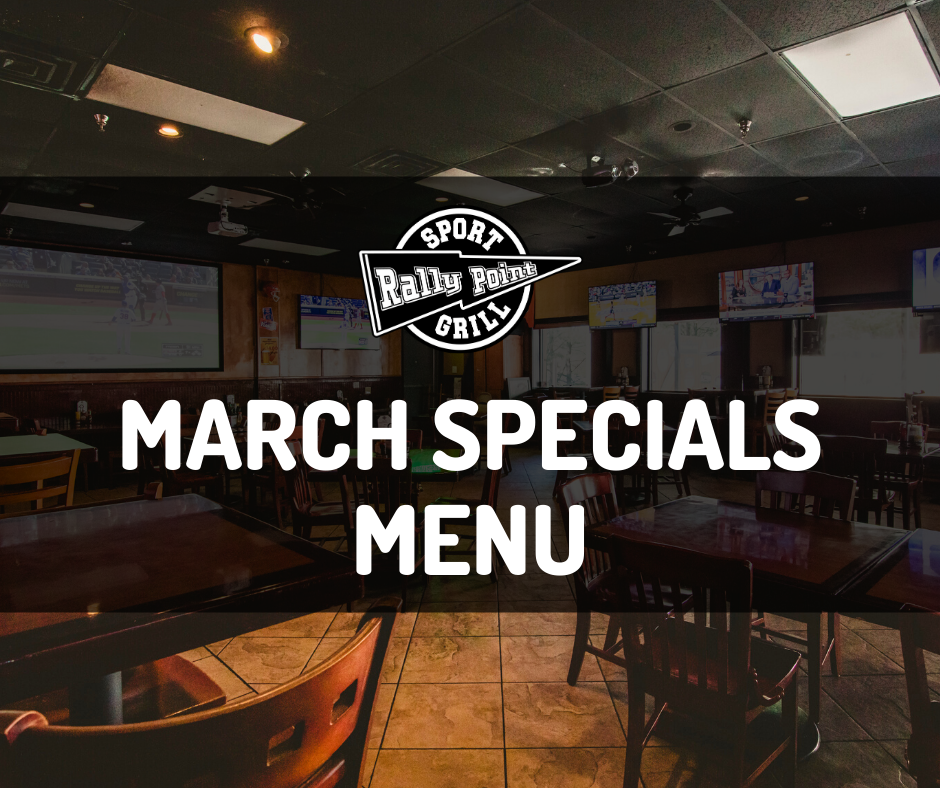 In addition to our daily specials, we have an awesome seasonal menu that includes a drink special, wing sauces, an appetizer, feature, and a dessert.
This month's appetizer is perfect for your St. Patrick's Day celebrations. Order our Irish Nachos, potato chips tossed with melted cheese, chili, corn salsa, and a side of sour cream for just $9.
Dine-in only. 
Mark Your Calendar: DJ B4 at RallyPoint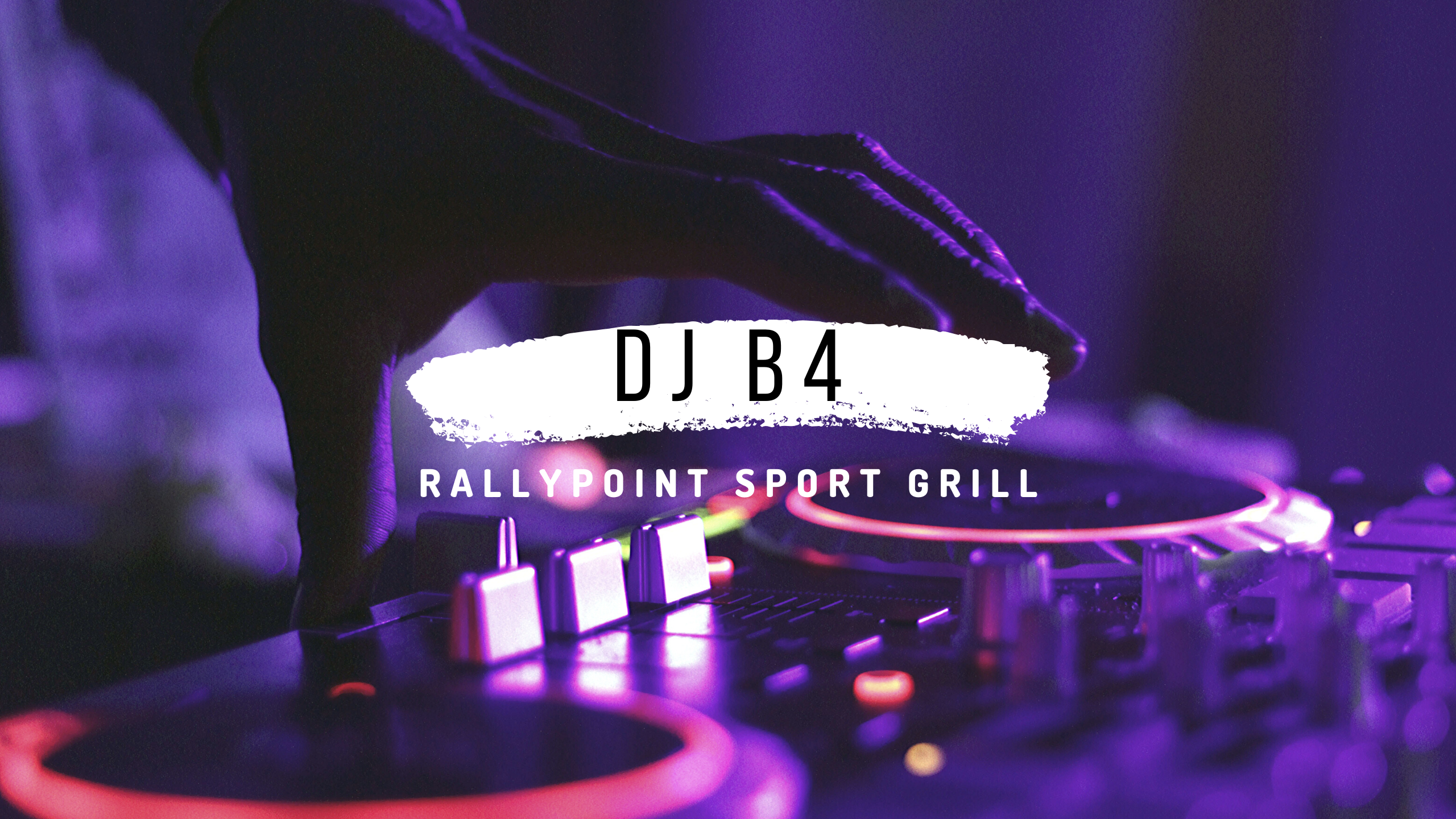 Friday, March 6: 10 p.m. – 2 a.m.
Friday, March 20: 10 p.m. – 2 a.m.
Saturday, March 28: 10 p.m. – 2 a.m.
Captain Lunchbox Every Second Friday at RallyPoint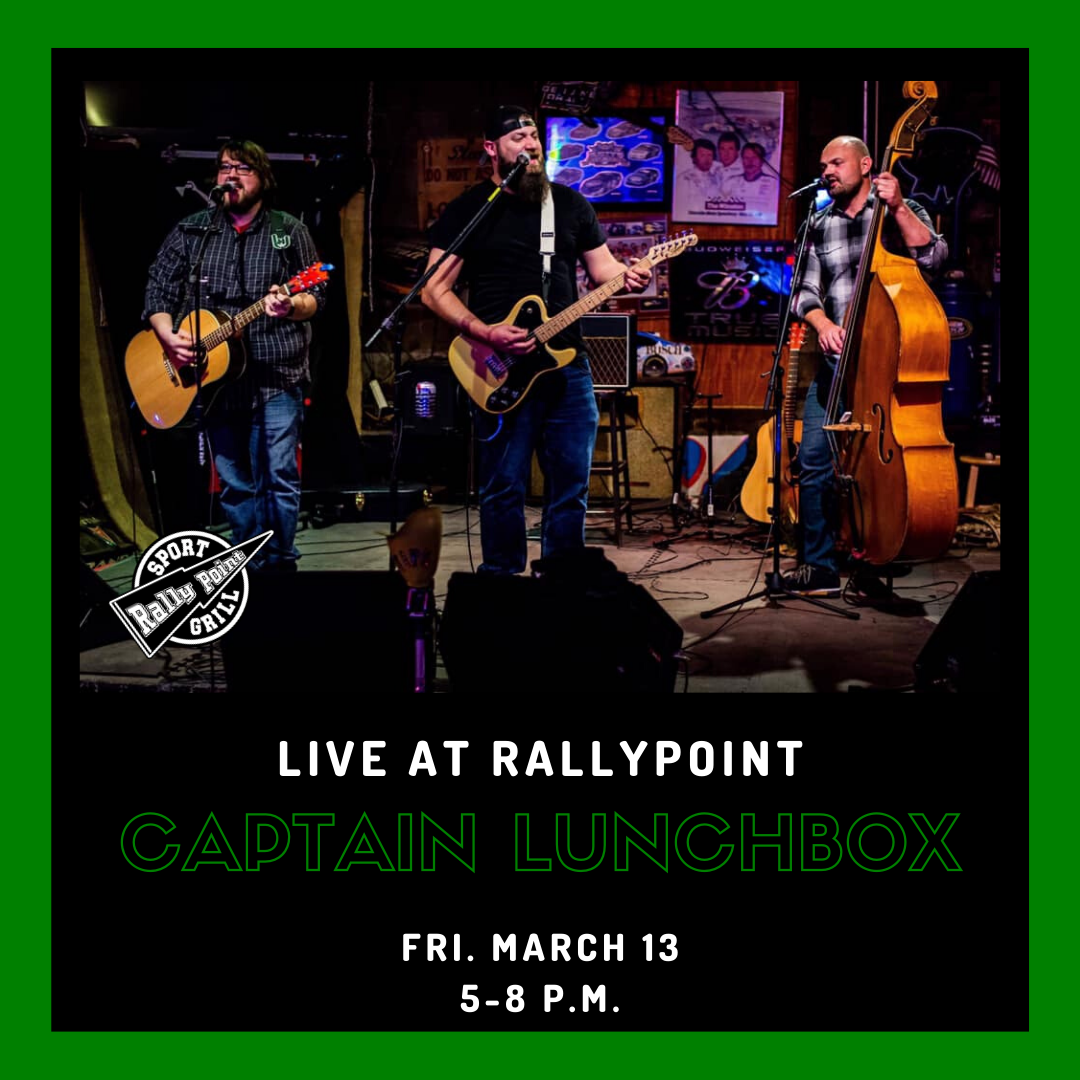 What do you get when you mix a prolific singer/songwriter, a top-notch sound engineer, and a gig hardened upright bass player?
We are excited to announce that Captain Lunchbox will be performing at RallyPoint every second Friday unless otherwise noted.
Join us on Friday, March 13, for their first show of the year!
Take a Mid-Week Break at RallyPoint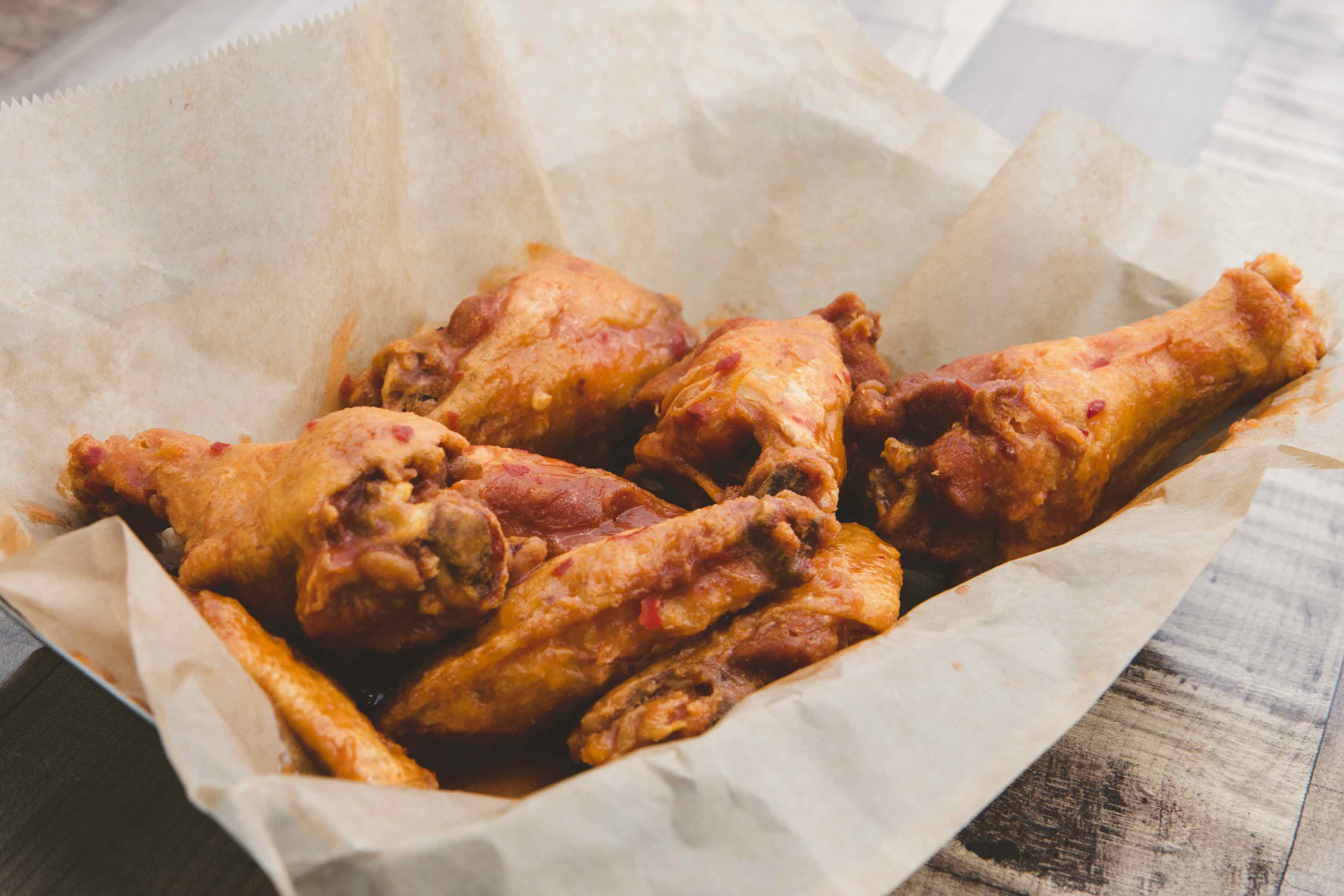 Join us on Wednesdays for $0.75 wings all day, $5 glasses of wine, $4.50 23 oz. Blue Moon Pints, $4.50 Captain Morgan, and Singo (music Bingo) starting at 7 p.m.
We are doing four rounds with a $25 gift card going to the winner of each round. We will also do one final "blackout" round and the winner will receive a $50 gift card.
**Wing special is for dine-in customers only.
Closed Monday, April 13, 2020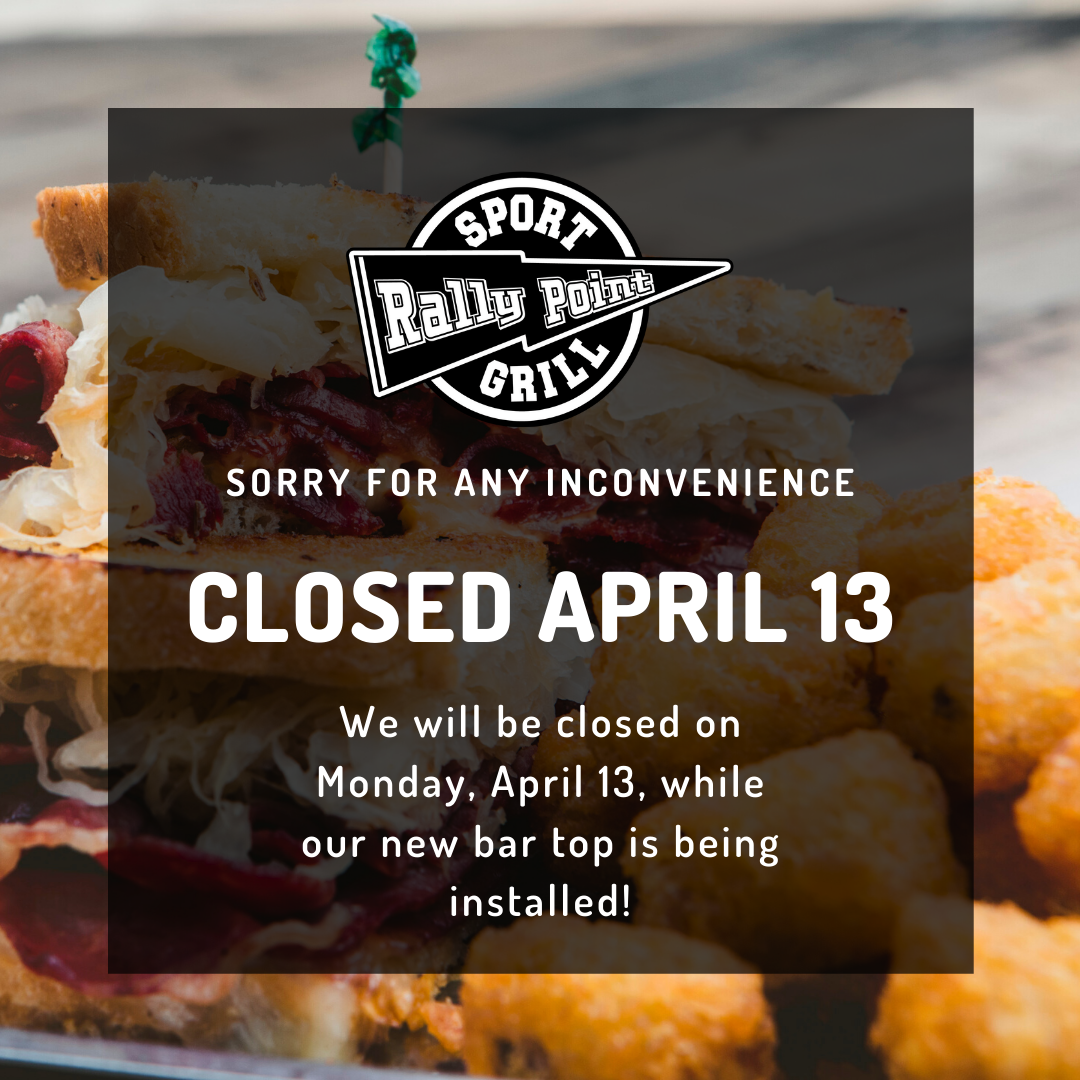 We will be closed on Monday, April 13, as we are having a brand new bar top installed. We are sorry for any inconvenience. We look forward to showing you the finished product!