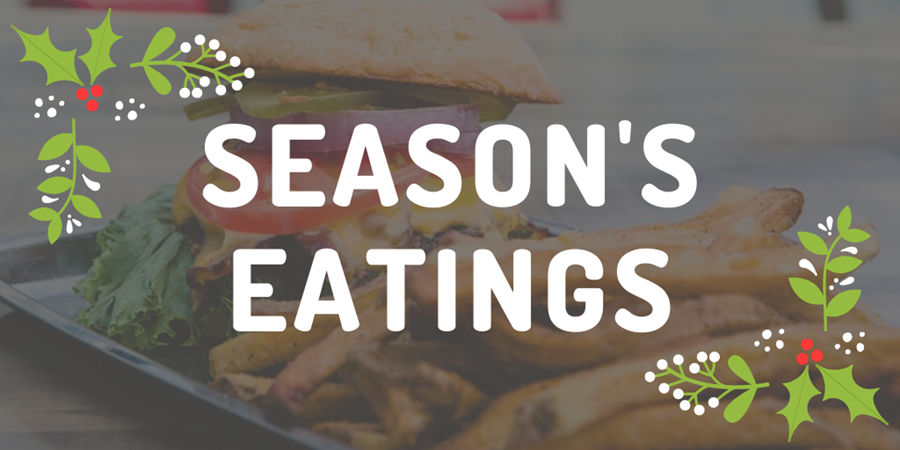 On the Fifth Day of Chrismas RallyPoint Gave to Me…
Ways to get family and friends out of the house this week! 😉
The RallyPoint crew is kicking off the holiday season in a big way. We have live music, an ugly sweater party, and lots of ways for you to win prizes in December.
Oh, and of course, delicious food and drink specials to keep some dough in your pocket to help with those last-minute gifts. Keep reading for all the details and make note of our holiday hours below.
Holiday Hours
Christmas Eve, Tuesday, December 24, 2019: Open 11 a.m. until Midnight
Christmas Day, Wednesday, December 25, 2019: Open 4 p.m. until Midnight
New Year's Eve, Tuesday, December 31, 2019: Open 11 a.m. until 2 a.m.
New Year's Day, Wednesday, January 1, 2020: Open Noon until 2 a.m.
DJ B4 December Schedule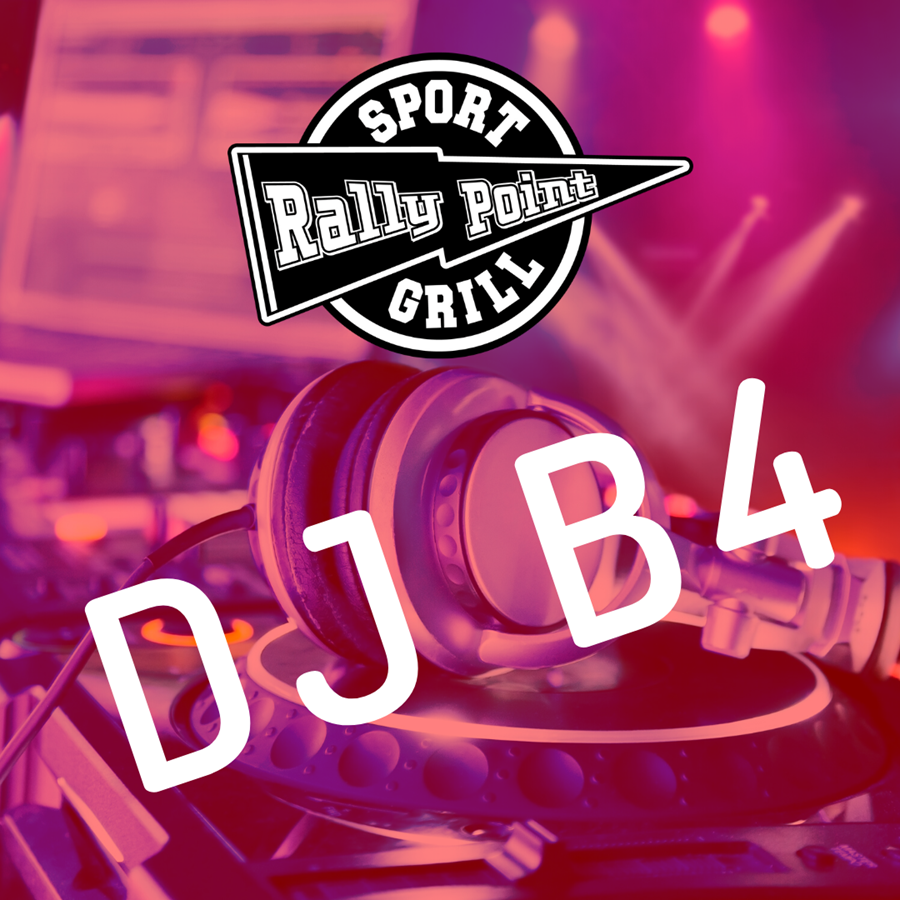 Get ready to dance the night away to your favorite hits at RallyPoint. Have a favorite holiday song? Be sure to request it!
Friday, December 6: 10 p.m. until 2 a.m. 
Saturday, December 21: 10:30 p.m. until 2 a.m. 
Saturday, December 28: 10 p.m. until 2 a.m.
What's Better Than Christmas Music?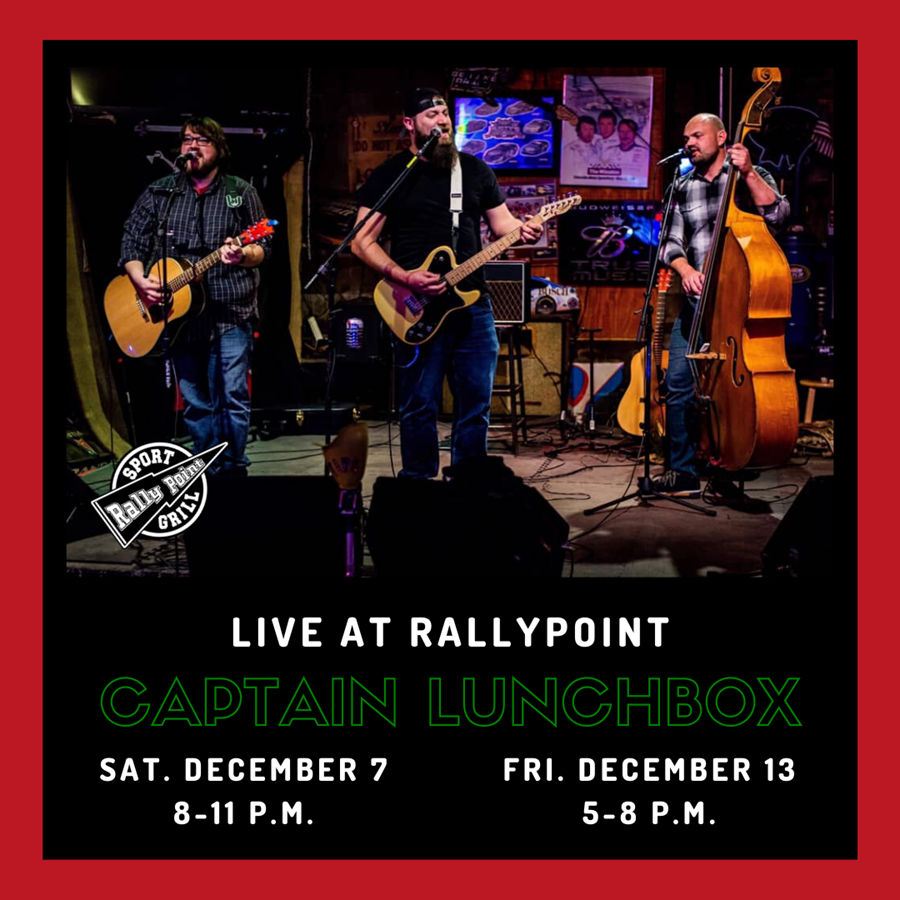 Captain Lunchbox performing live back-to-back weekends at RallyPoint!
The crew made up of a prolific singer/songwriter, a top-notch sound engineer, and a gig hardened upright bass player will be here on Saturday, December 7, and Friday, December 13. Bring your friends, bring your family, or come by yourself, either way, you are sure to have a holly, jolly good time.
May All Your Sweaters Be Ugly and Bright

Things are going to get ugly and you are going to want to be here! Join us for our Annual Ugly Sweater Christmas Party with DJ B4 on Saturday, December 14, 2019.
Everyone who is dressed in their best (or should we say worst) tacky sweater will be entered to win a $50 RallyPoint gift card (first place) or a cooler (second place)!
DJ B4 will be playing all your favorite dance hits and holiday tunes. We will have $3.50 Dos Equis Pints, $4.50 Fireball, and $12.50 Coors Light Buckets.
And Visions of Superbowls Danced in Their Heads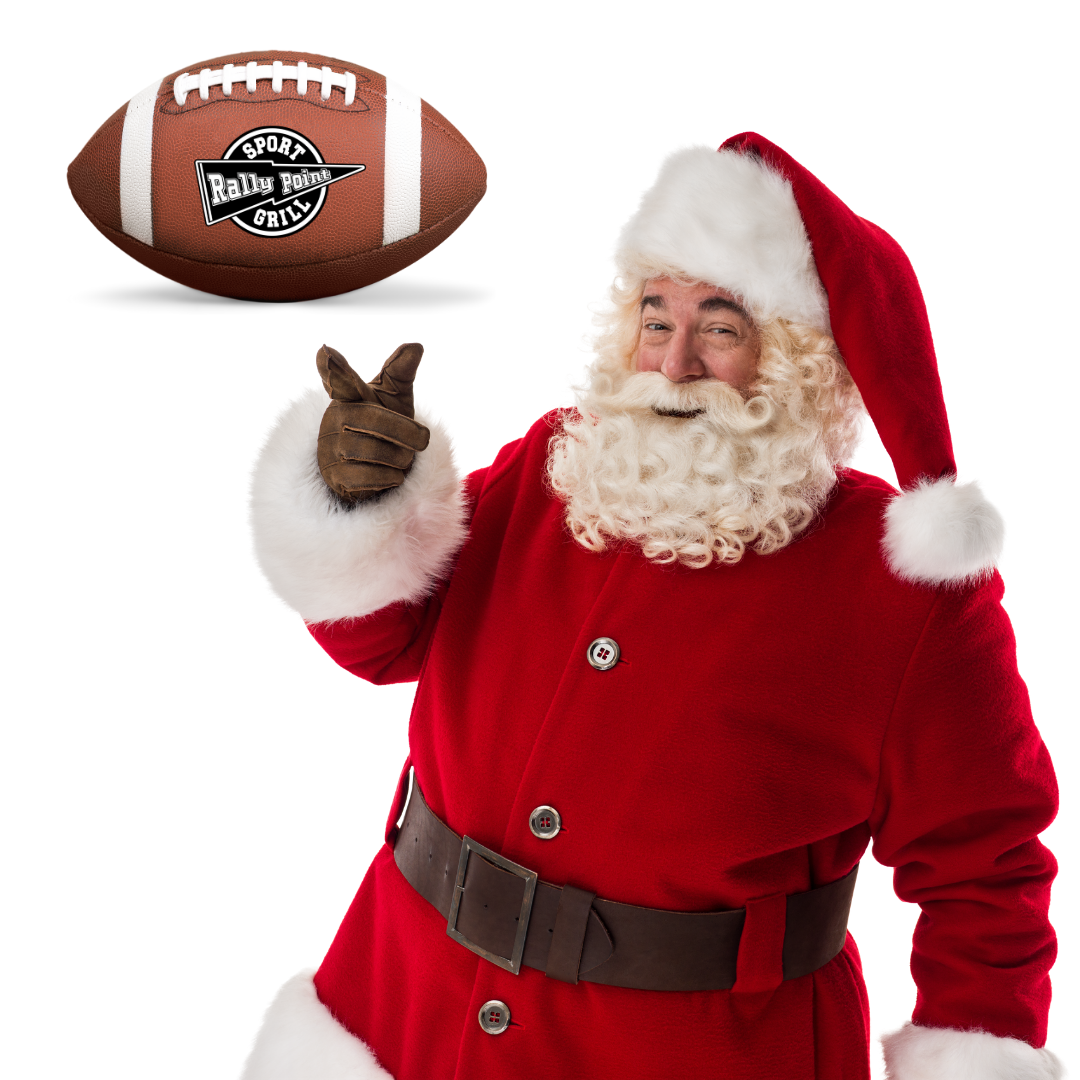 Cheer your team onto victory at RallyPoint!
Sundays
Dine-in with us on Sundays during football season and enjoy half-price appetizers all day, $2.95 Bud Light Draft, $4.50 Tito's, $5 Mimosas, and $5 Rotating Sycamore Brewing Draft Special.
Mondays
$0.75 Boneless Wings All Day, $3.50 Craft Cans, and $4.50 Jack Daniels
Thursdays
1/2 Price Appetizers from 4 until 7 p.m., $4 NC Draft Day, and $4.50 Crown Royal
Saturdays
$12.50 Coors Light Buckets, and $4.50 Fireball
**All specials are dine-in only.
Our Progressive Jackpot is at $1,400 (As of December 5, 2019)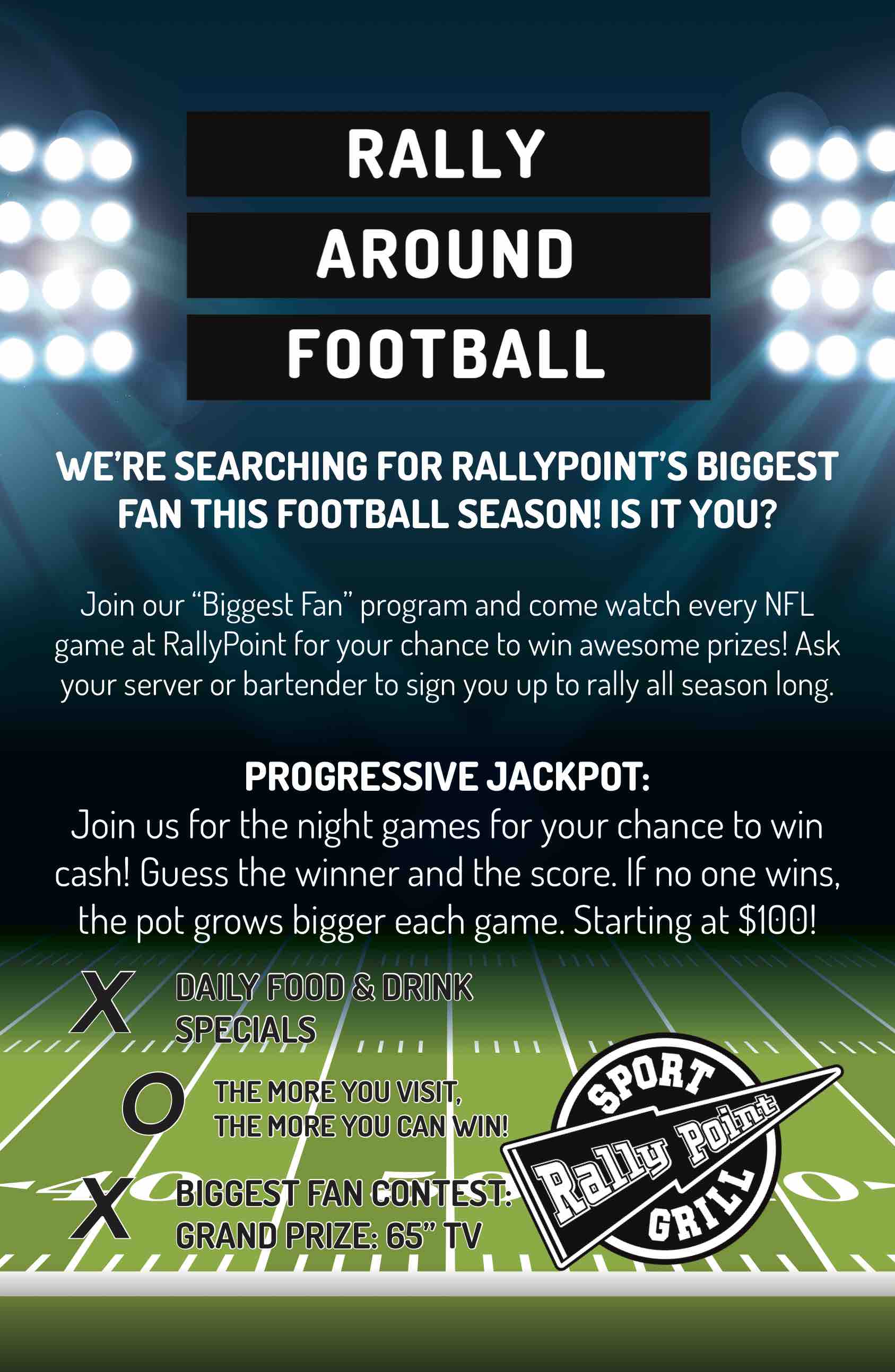 RallyPoint's Biggest Fan
We are searching for RallyPoint's biggest fan this football season! Is it you? Join our "Biggest Fan" program and come watch every NFL game at RallyPoint for your chance to win a 65″ TV! Ask your server or bartender to sign you up to rally all season long.
Progressive Jackpot
Join us for night games on Mondays, Thursdays, and Sundays, for your chance to win cash! Guess the winner and the score. If no one wins, the pot grows bigger each game.
**Must be present at end of the game to win Progressive Jackpot.
$50 Gift Card Giveaway Every Sunday
Join us for the 1 o'clock game on Sundays for your chance to win a $50 gift card. Stick around for the 4 o'clock game to win swag from Sycamore Brewing.
Wing Out Every Wednesday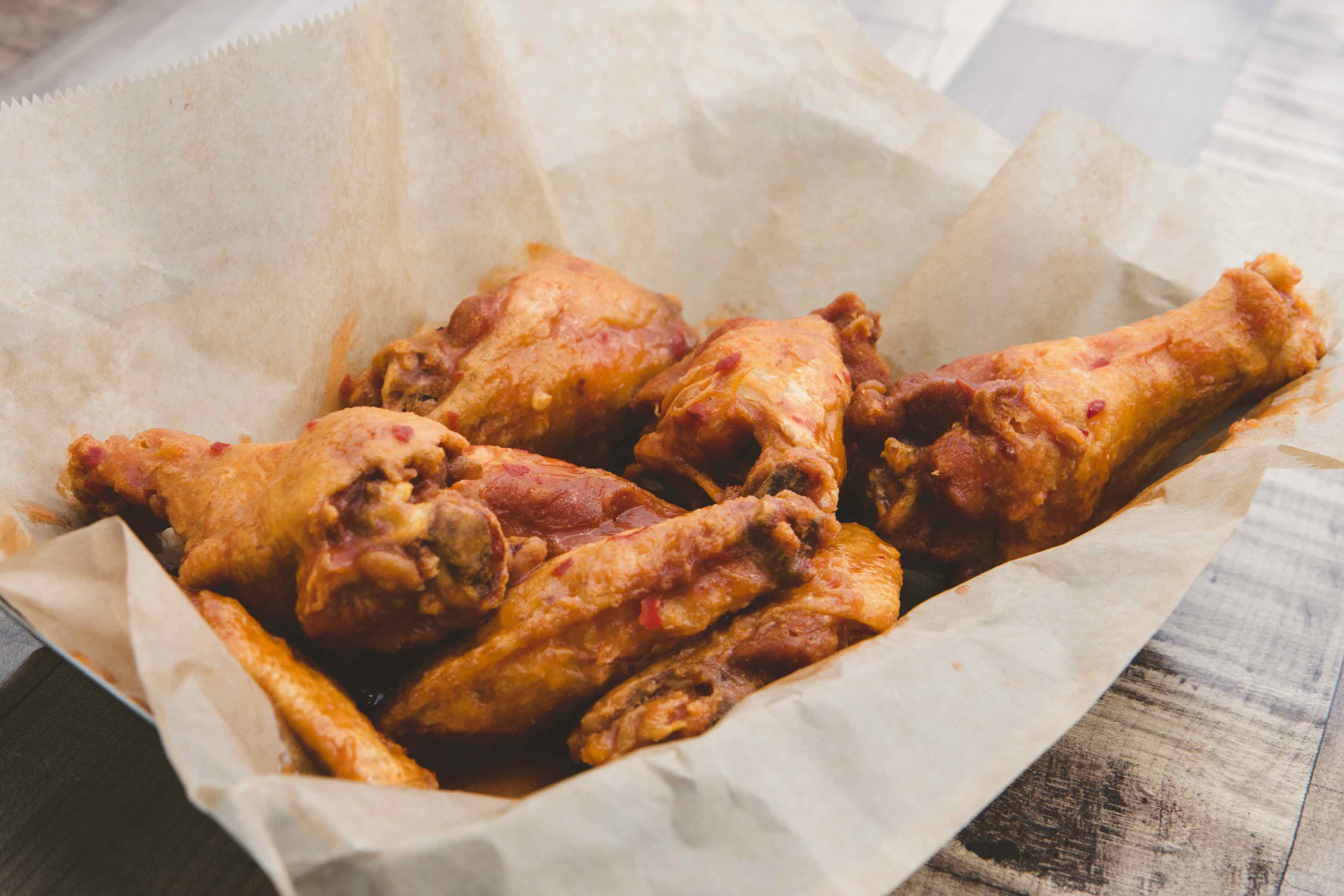 Join us on Wednesdays for $0.75 wings all day and Singo (music Bingo) starting at 7 p.m.
We are doing four rounds with a $25 gift card going to the winner of each round. We will also do one final "blackout" round and the winner will receive a $50 gift card.
Wash it all down with $4.50 23 oz. Blue Moon Pints and $4.50 Captain Morgan.
**No Singo on Christmas Day & New Year's Day.