May All Your Sweaters Be Ugly and Bright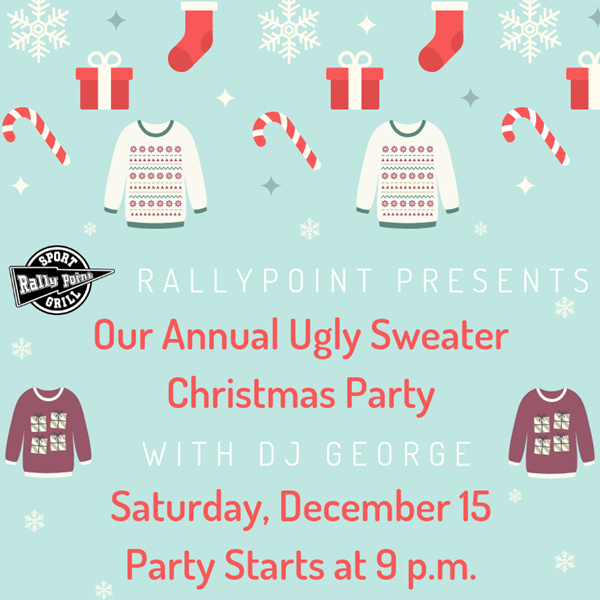 Things are going to get ugly on December 15th and you are going to want to be there! Join us for our Annual Ugly Sweater Christmas Party with DJ George on Saturday, December 15, at 9 p.m.
Everyone who is dressed in their best (or should we say worst) tacky sweater will be entered to win a $50 gift card or a cooler! Drawing is at 11 p.m.
DJ George will be playing all your favorite dance hits and holiday tunes!
$5 Saturday Sliders, $3.50 Dos Equis Pints, $4.50 Fireball, and $15 Craft Beer Buckets!