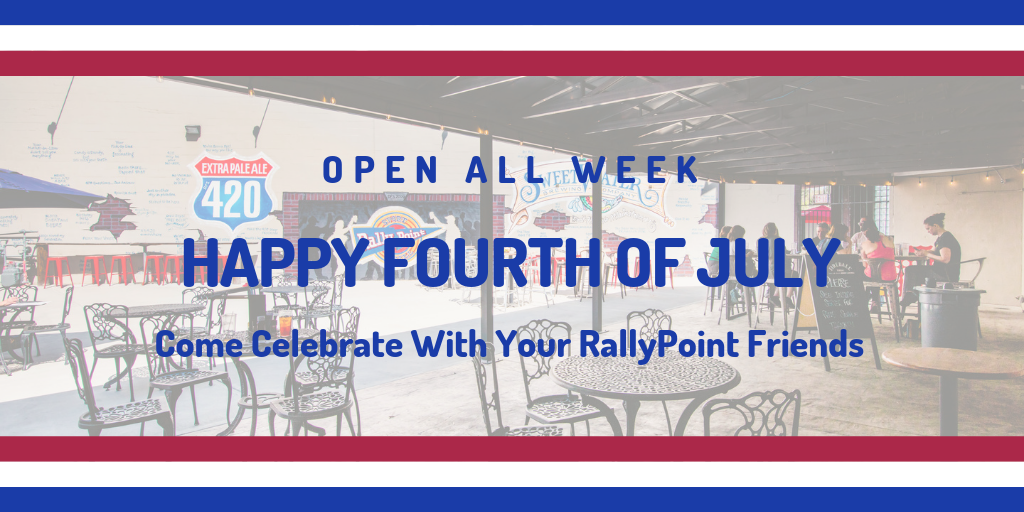 Oh say can you eat! We are open all week long and celebrating the fourth with good drinks, good food, and lots of fun.
Stop in to see us to celebrate the holiday on the patio and keep reading for our July events and specials!
Red, White, and Wings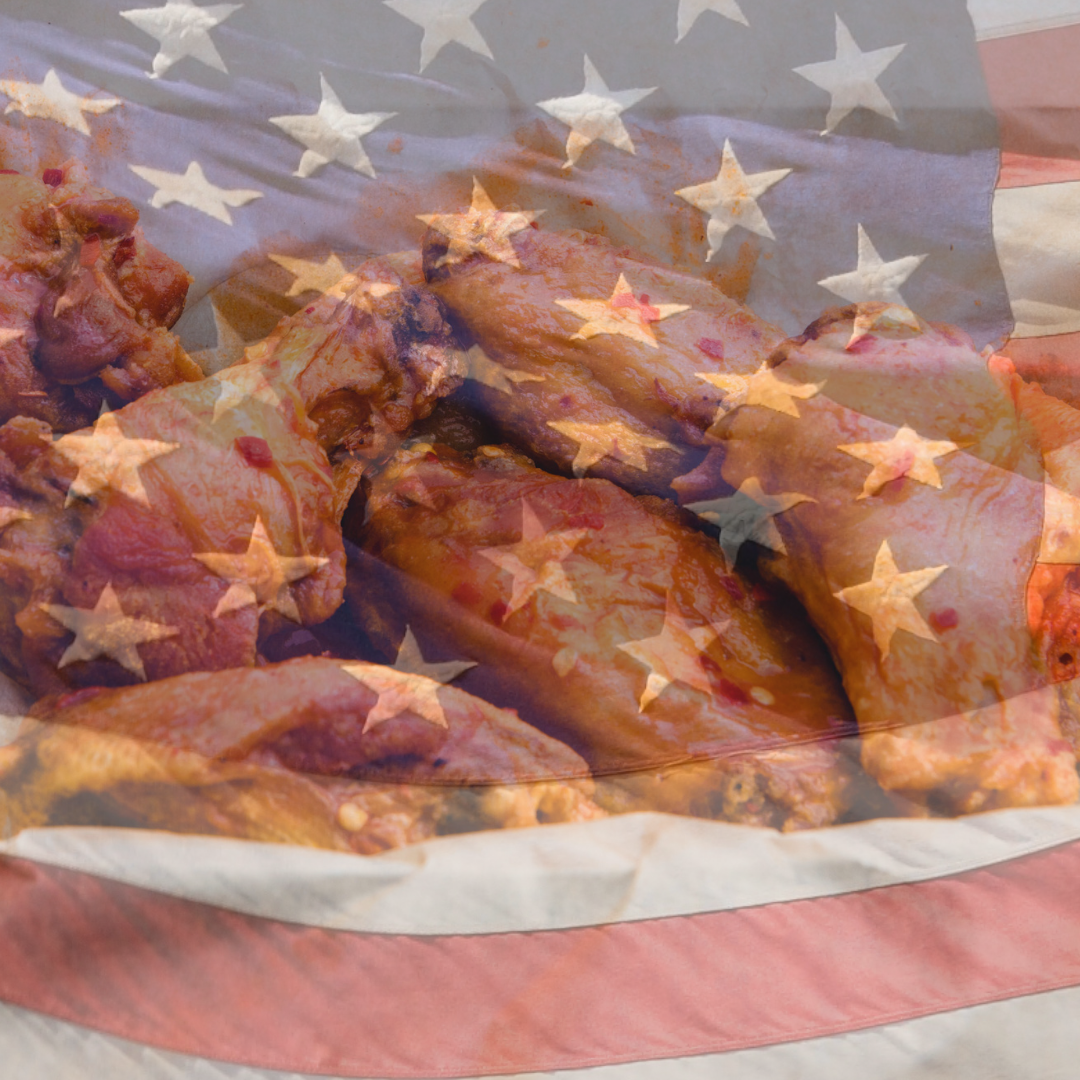 Kick off your July 4 celebrations with Singo on Wednesday. Enjoy $0.75 wings all day and play music bingo at 7 p.m. with your RallyPoint friends. Wash it all down $4.50 23 oz. Blue Moon Pints and $4.50 Captain Morgan.
We are doing four rounds with a $25 gift card going to the winner of each round. We will also do one final "blackout" round and the winner will receive a $50 gift card.
When the Fireworks Are Gone…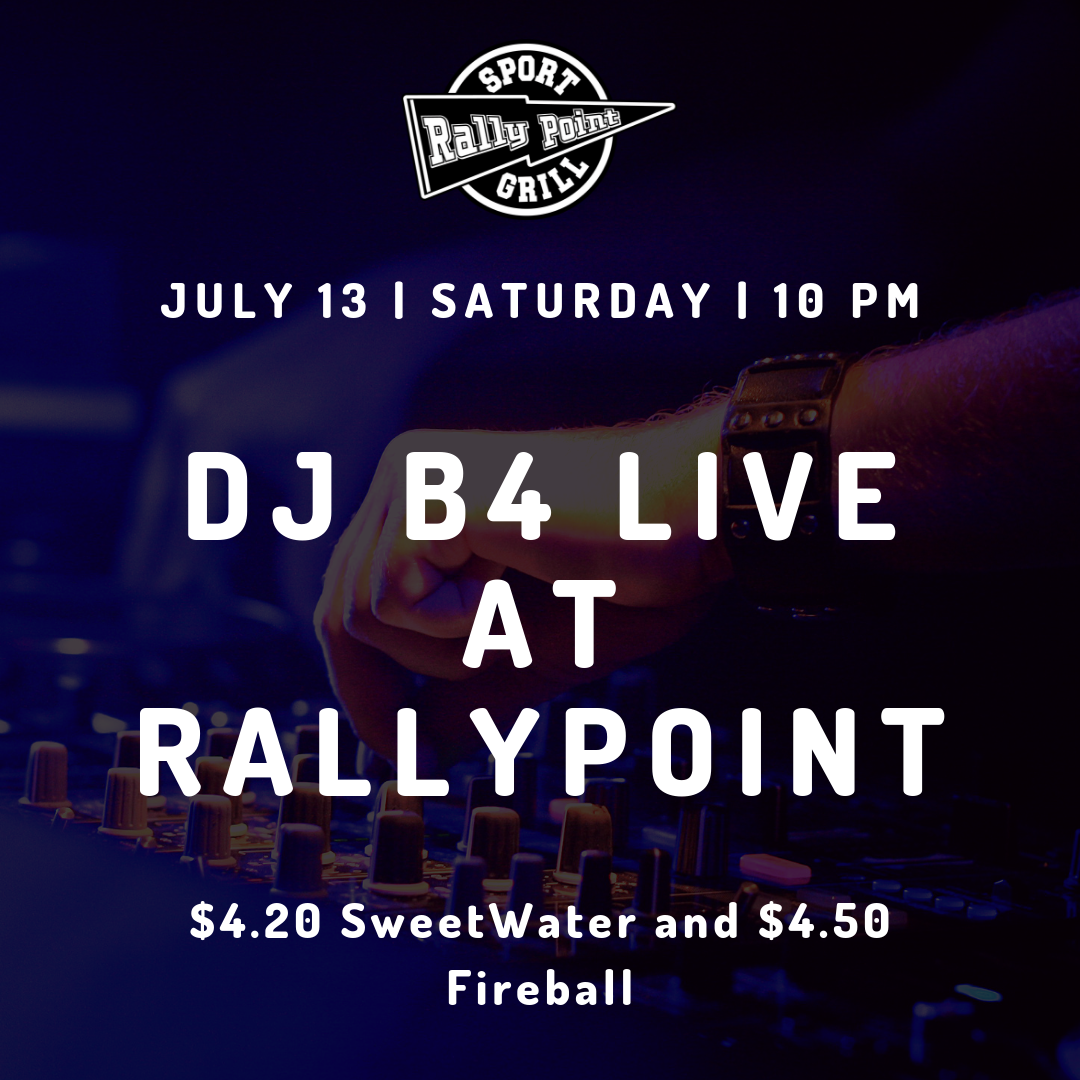 Getting back to work after a holiday can be very hard. That is why we have DJ B4 keeping the fun going the weekend after July 4.
Get ready to dance the night away to your favorite hits from 10 p.m. until 2 a.m. on Saturday, July 13. We will have $5 sliders, $4.20 SweetWater and $4.50 Fireball!
Patio Party on July 27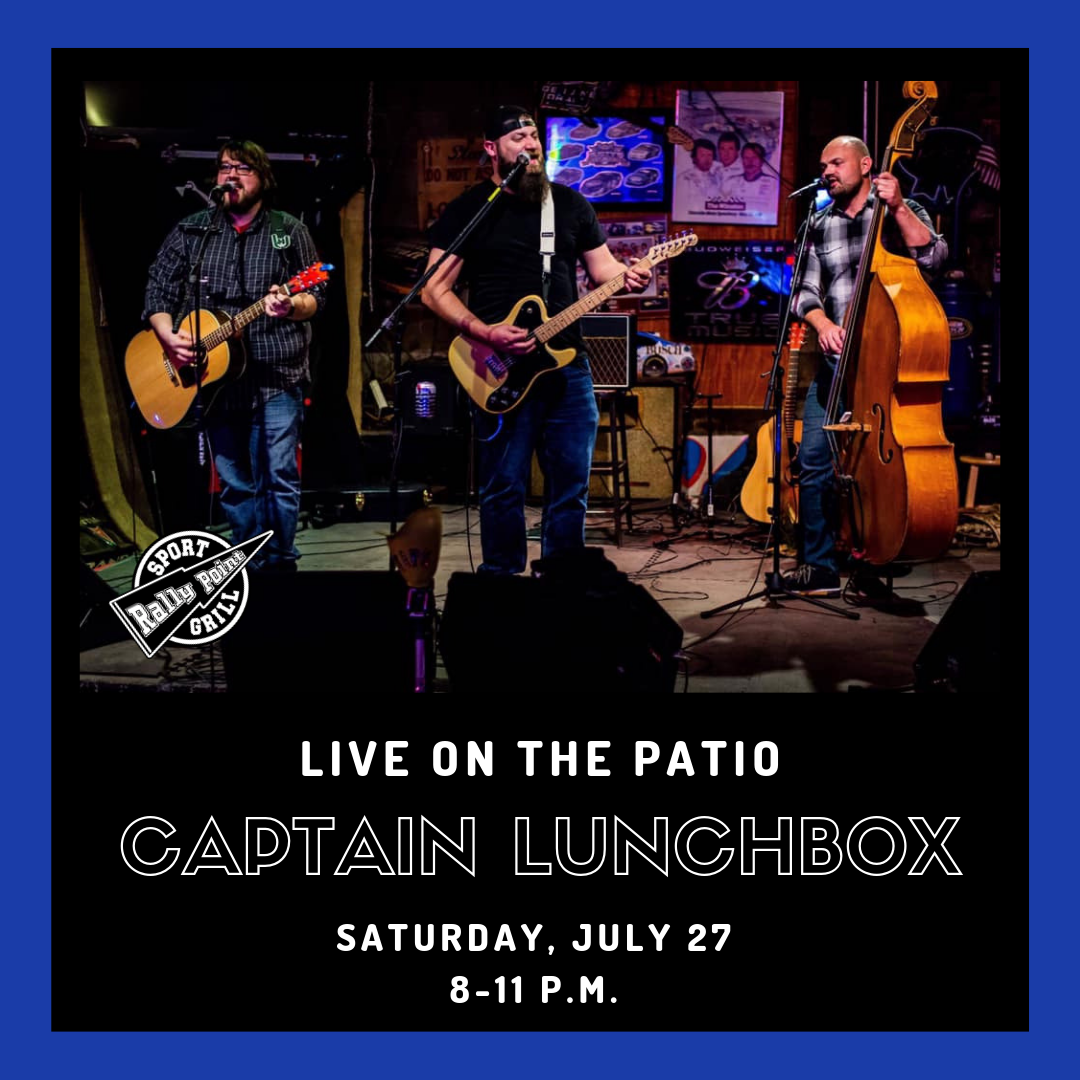 Captain Lunchbox is ready to party with you on the patio on July 27 from 8 until 11 p.m.
Find out what you get when you mix a prolific singer/songwriter, a top-notch sound engineer, and a gig-hardened upright bass player!
Enjoy $5 sliders, $4.20 Sweetwater and $4.50 Fireball.
The Final Countdown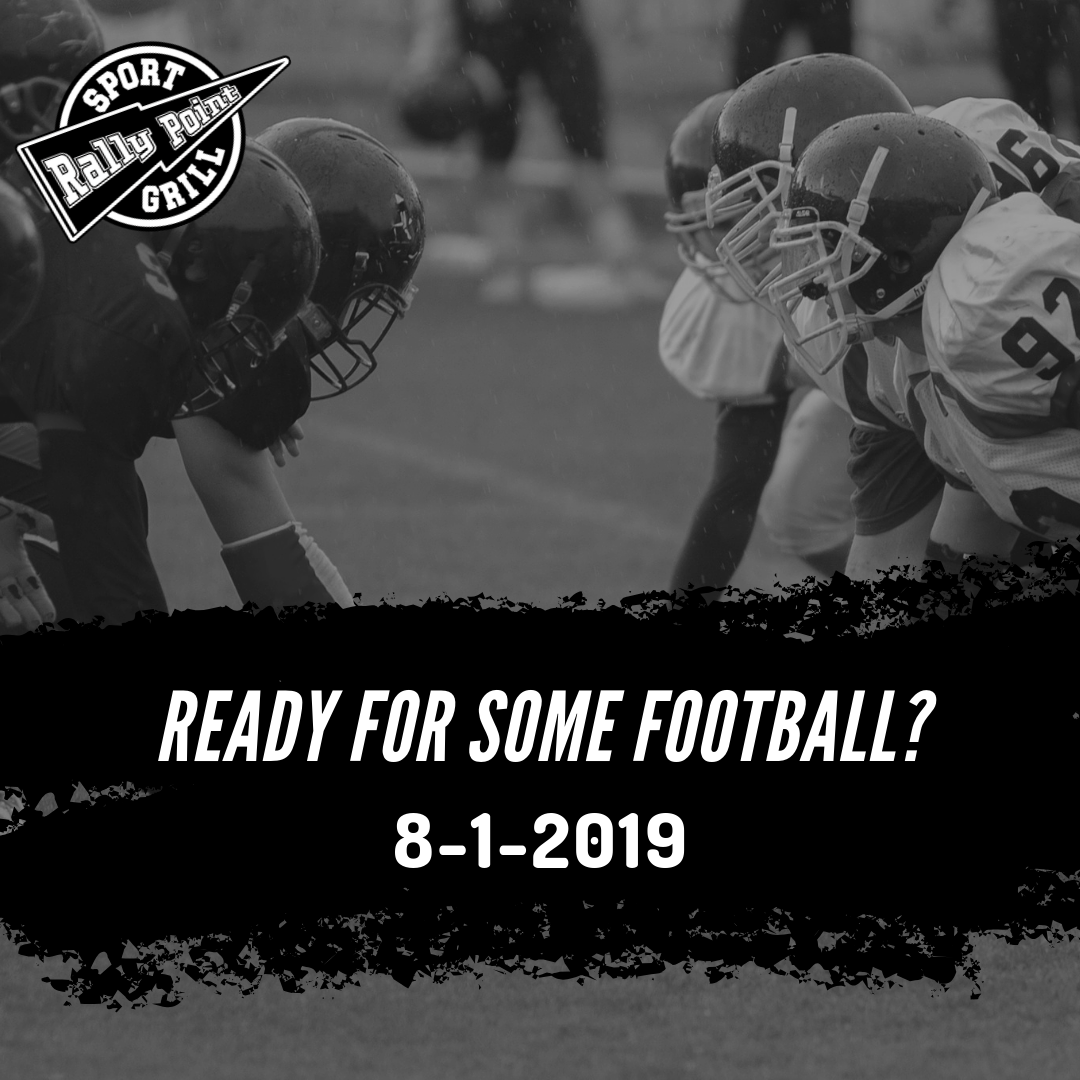 Football returns on Thursday, August 1, and we will have lots of fun specials coming to help you cheer on your favorite team.
Looking for somewhere to host your Fantasy Football Draft? We have wifi, cold beer, and good food! Contact us to reserve our private room.
Speaking of Countdowns… It's Time to Start Planning Your Holiday Parties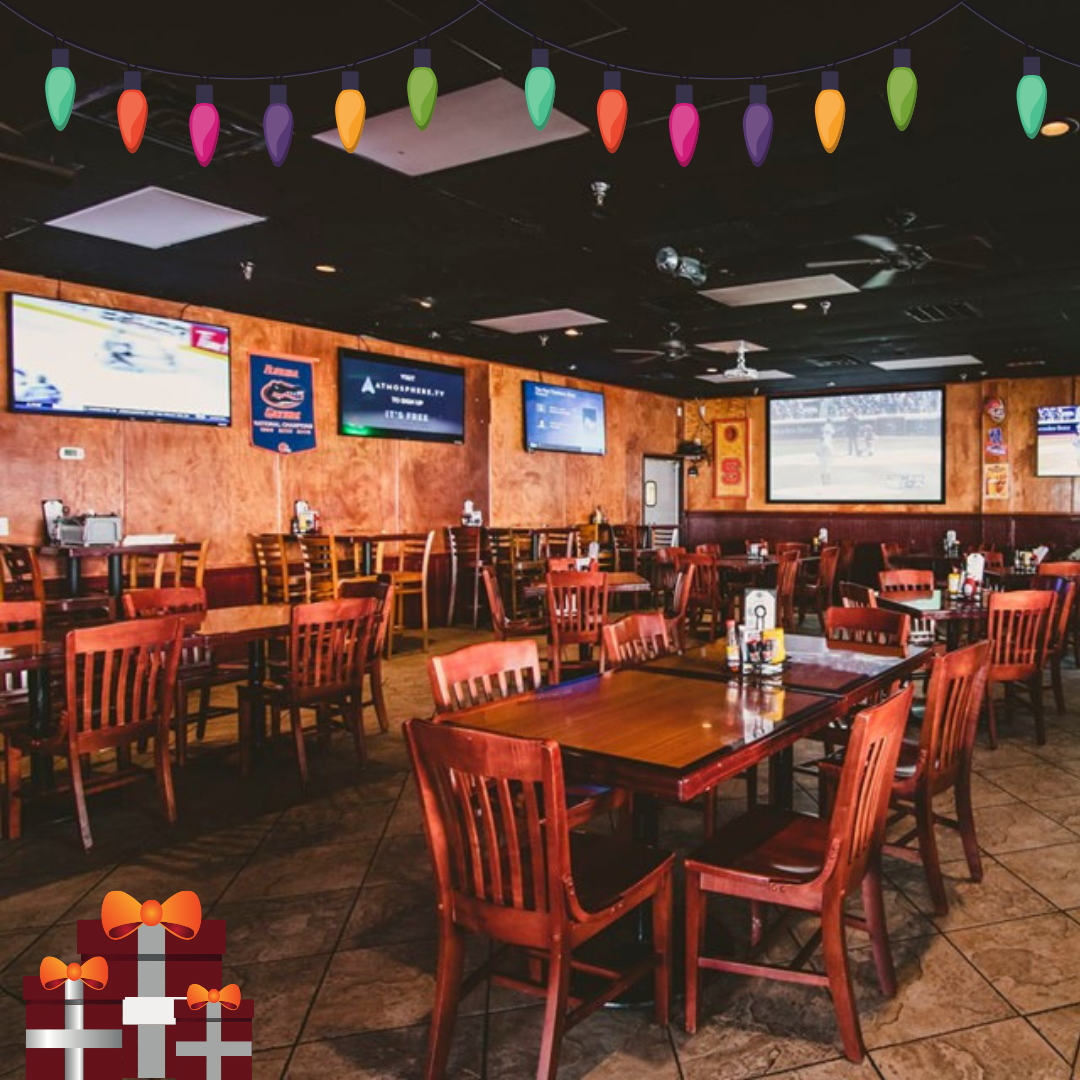 It may seem crazy to be thinking about the holidays already, but now is the time to start planning your friend's gift exchange, corporate holiday party, and everything in between! We have a private room available for you to rent that includes a large screen. We can host groups of all sizes. Contact us to start planning your holiday extravaganza.
Daily Specials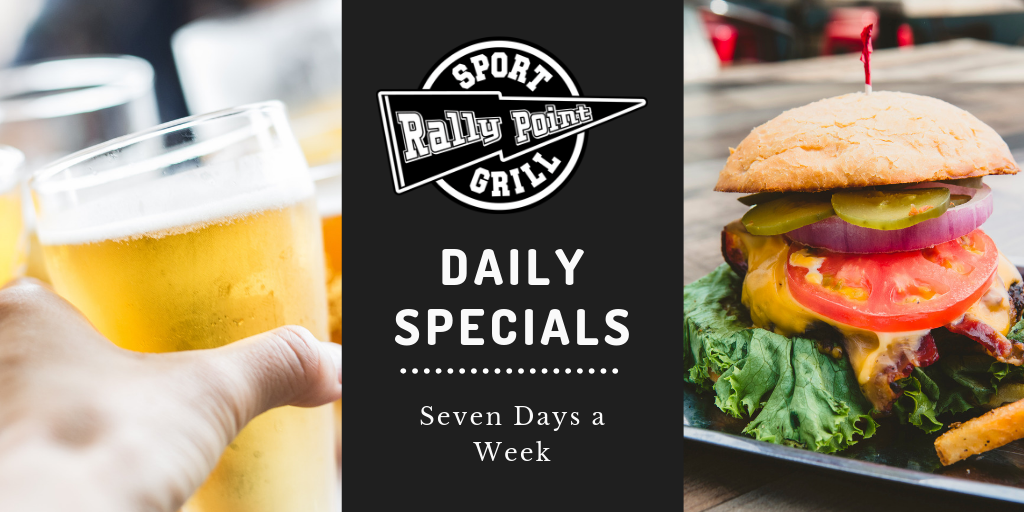 Monday
$0.75 Boneless Wings All Day
"Can" You Believe It's Monday?! All Craft Cans $3.50 and $4.50 Jack Daniels
Tuesday
$2 off All Burgers (Starting July 1)
Draft Day! $3.50/$4 Drafts and $4.50 Stoli
Wednesday
Wing Wednesdays! Enjoy $0.75 Wings All Day
$4.50 23 oz. Blue Moon Pints and $4.50 Captain Morgan
Thursday
1/2 Price Appetizers from 4 until 7 p.m.
$4.00 All North Carolina Drafts and $4.50 Crown Royal
Friday
$4 Summer Shandy, 1/2 Off Wine Bottles, and $4.50 Jameson
Saturday
$5 Saturday Sliders
$4.20 Sweetwater and $4.50 Fireball
Sunday
1/2 Price Appetizers
$2.95 Bud Light Draft, $4.50 Tito's, and $5 Mimosas
Everyday
1/2 Price Appetizers for Service Industry from 10 p.m. until Close