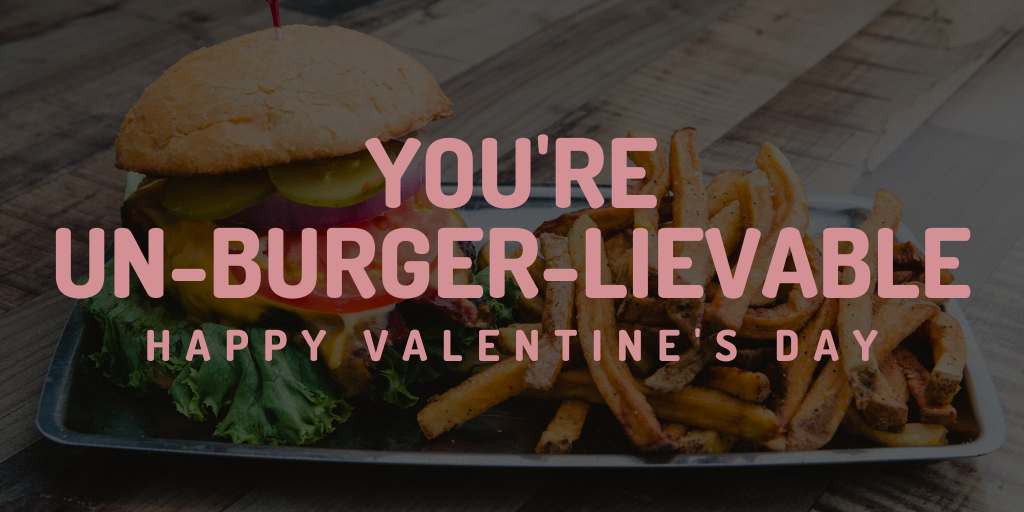 Lettuce Be Together Forever
Ok, enough with the Valentine's Day burger puns (but feel free to use these for your Valentine 😉.)
Don't be sad football is over, the fun is just beginning at RallyPoint. We have a new seasonal menu and events planned to keep you busy all month long.
Keep reading for all the details and grab your sweetie or your friends and celebrate Valentine's, Galentine's, and everything in between.
Cheers to Love With Sexual Chocolate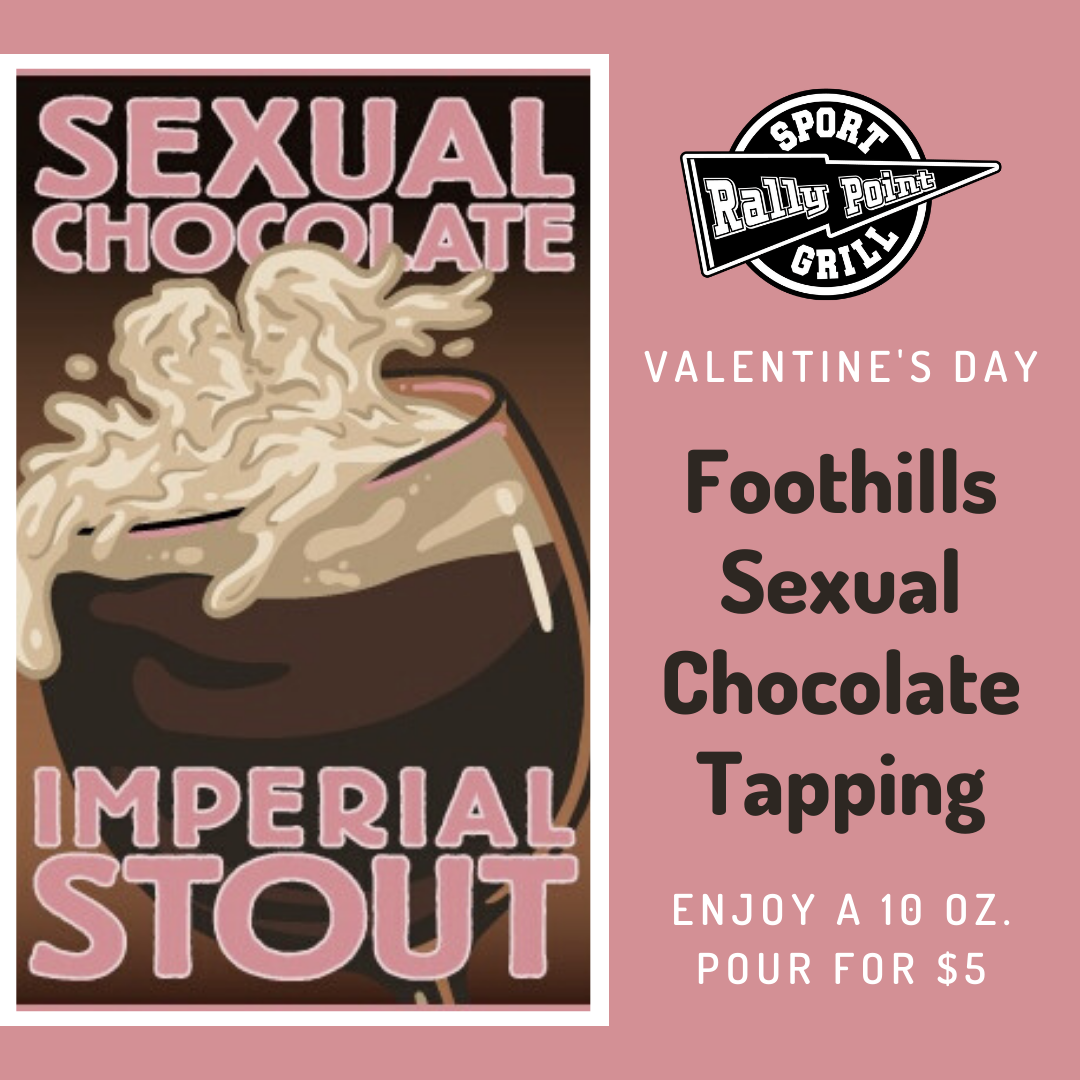 In honor of Valentine's Day, we will be tapping Foothills Brewing Sexual Chocolate on Friday, February 14, 2020! Enjoy a 10 oz. pour for just $5 with your sweetie.
The Impossible Taco & More on Our New February Seasonal Menu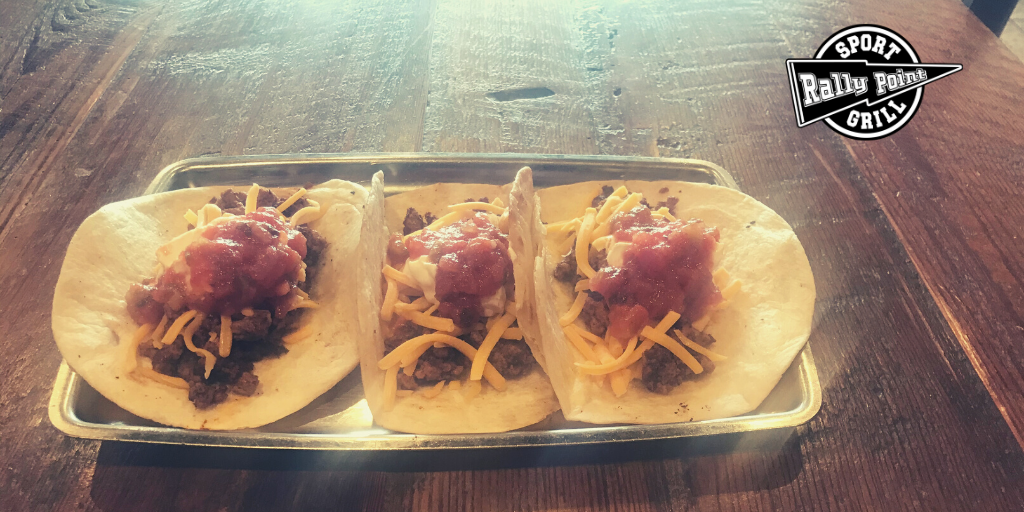 In addition to our daily specials, we have an awesome seasonal menu that includes a drink special, wing sauces, an appetizer, feature, and a dessert.
For the vegetarians, our feature this month is Fake Tacos. Three Impossible Meat tacos topped with shredded cheddar, sour cream, and salsa. Even if you are not vegetarian, we think you are going to love these!
Wednesdays at RallyPoint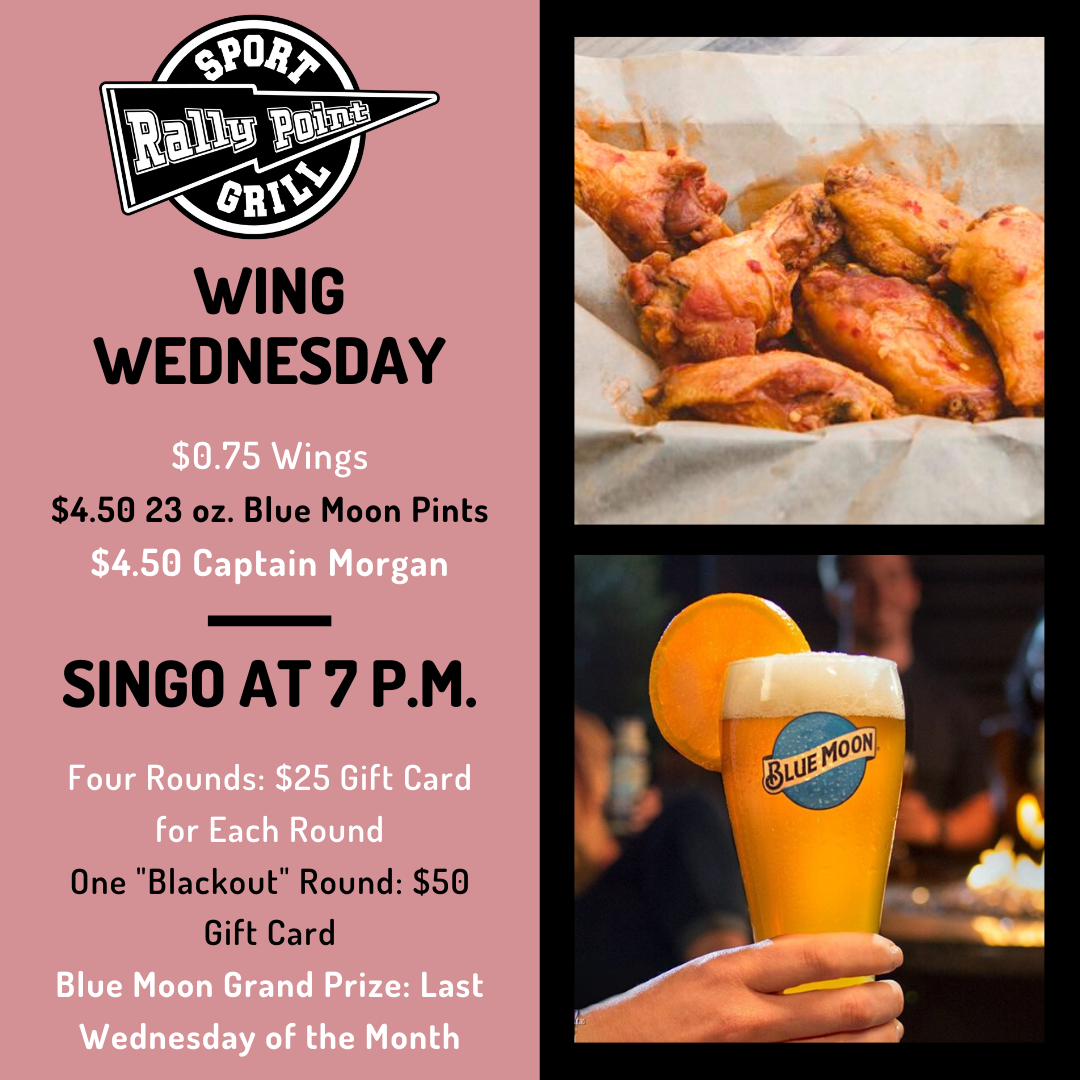 Join us on Wednesdays for $0.75 wings all day, $4.50 23 oz. Blue Moon Pints, $4.50 Captain Morgan, and Singo (music Bingo) starting at 7 p.m.
We are doing four rounds with a $25 gift card going to the winner of each round. We will also do one final "blackout" round and the winner will receive a $50 gift card.
On Wednesday, February 26, we will have a special grand prize provided by Blue Moon!
**Wing special is for dine-in customers only. 
DJ B4 Bringing the Love Jams in February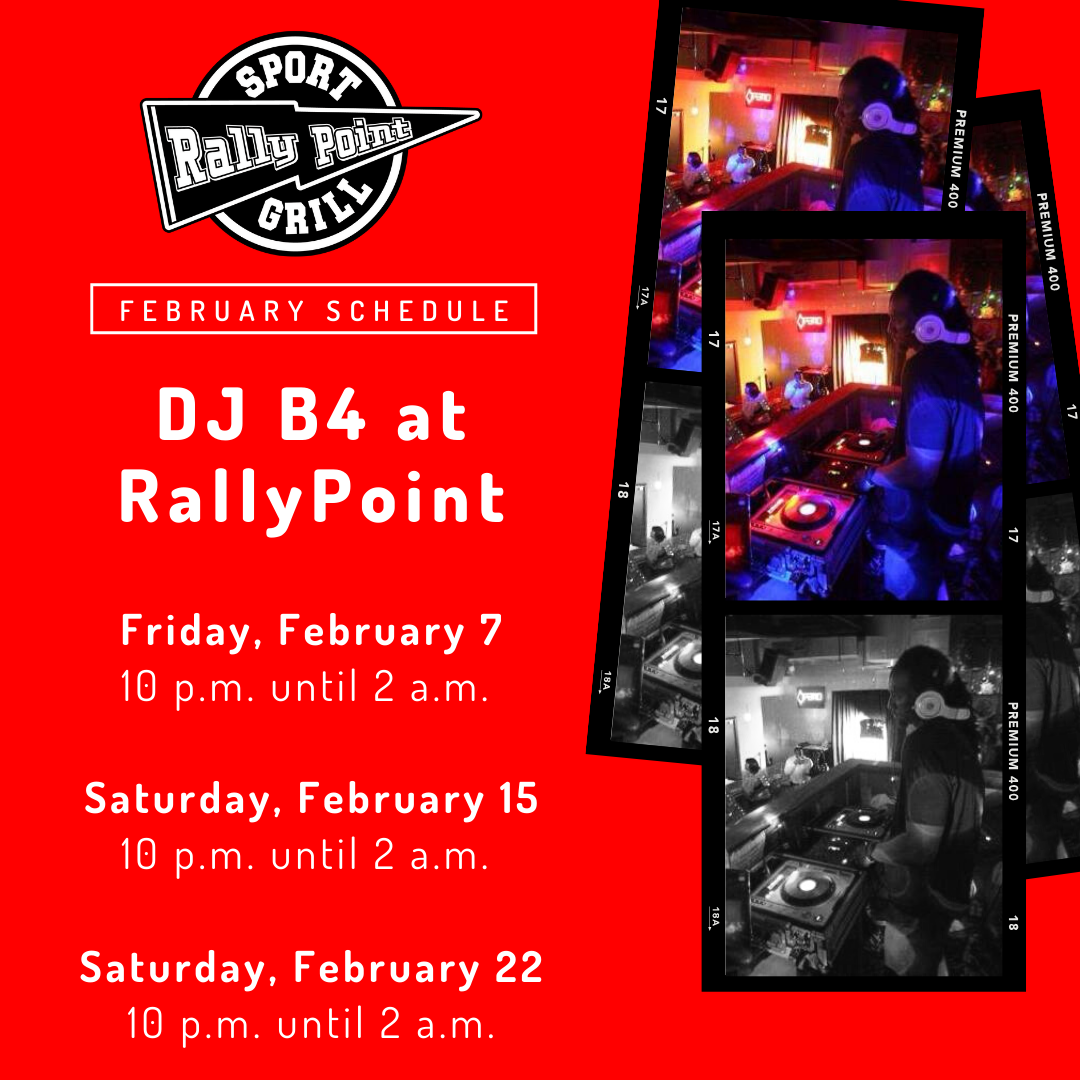 Get ready to dance the night away to your favorite hits with DJ B4!
Friday, February 7: 10 p.m. until 2 a.m.
Saturday, February 15: 10 p.m. until 2 a.m.
Saturday, February 22: 10 p.m. until 2 a.m.
Our Friday Fish Fry Returns February 28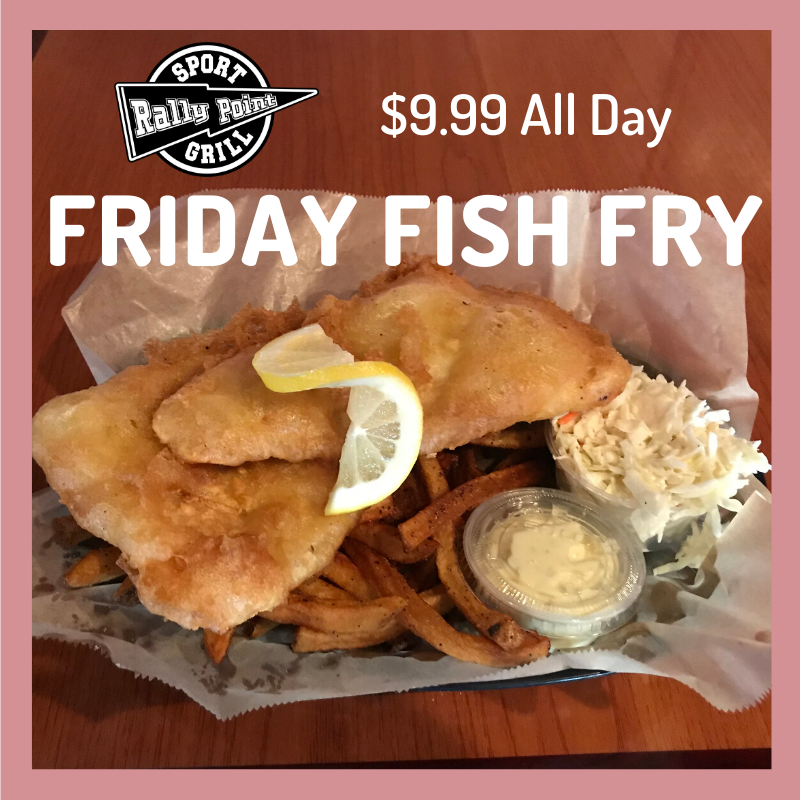 We are bringing back our Friday Fish Fry special for Lent.
Starting February 28, 2020, enjoy our battered haddock served with housemade lemon tartar sauce and fries for just $9.99 every Friday, normally $13.
This special pricing ends on Friday, April 2, 2020. Dine-in only.