We are your Big Game headquarters! Specials, prizes, cash, food, beer, we have it all! Come cheer on your team with us.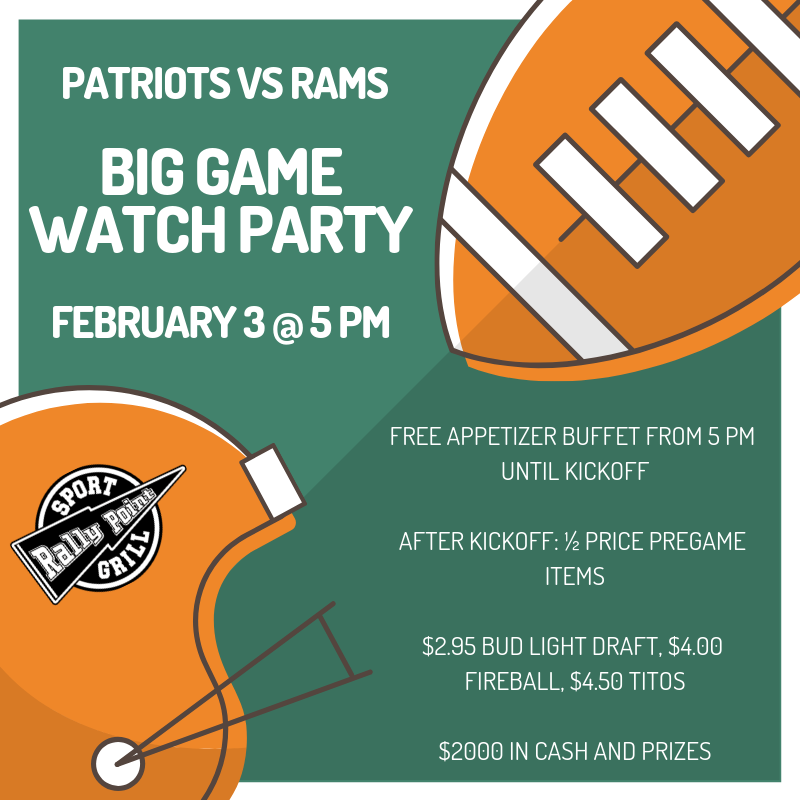 We will be giving away over $2000 in cash and prizes! Everyone who comes in to watch the game will receive a free football square and a raffle ticket. You must be present to win.
Each quarter we will have a cash winner. First quarter – $250, second quarter – $500, third quarter – $250, fourth quarter – $1000.
Each score we will pull a raffle winner. Prizes include a tabletop foosball table, football-shaped fire pit, and more.
We will be offering a FREE appetizer buffet from 5 pm until kickoff (approx. 6:30 pm).
After the kickoff, we will offer ½ price Pregame items, $2.95 Bud Lt Draft, $4.00 Fireball, and $4.50 Titos.