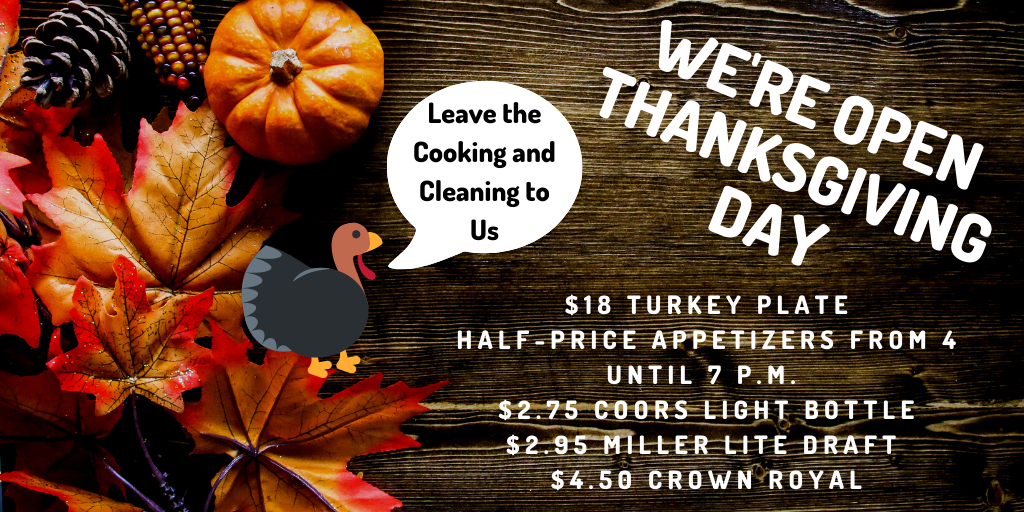 Looking for a stress-free Thanksgiving with plenty of room to watch the game? Skip the cooking this year and let us take care of you! We are so thankful for all of our amazing customers and we are excited to celebrate the holiday season with you. Join us on Thanksgiving Day as we open at noon and stay open until you go home… or 2 a.m. that is!
$18 Turkey Plate
Enjoy a traditional turkey dinner with all the trimmings, without any of the work, for just $18! No reservations required.
Other Specials
We will also have half-price appetizers from 4 until 7 p.m. plus $2.75 Coors Light Bottles, $2.95 Miller Lite Draft, and $4.50 Crown Royal all day. We look forward to celebrating the holiday with you!