Football is Back
We are your football headquarters! Check out our lineup of specials, contests, giveaways, draft parties, and more to make this year's season one to remember.
New Monthly Specials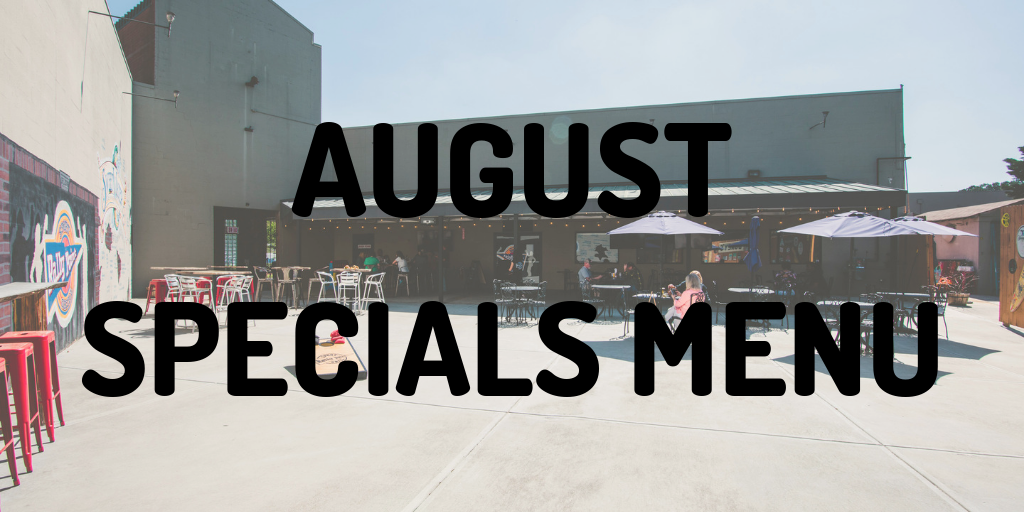 In addition to our daily specials, we are rolling out monthly food and drink specials that are perfect for the season. There will be at least one wine of the month, cocktail special, appetizer, feature, and dessert! Check out our August Menu below!
Wines of the Month
Whitehaven Sauvignon Blanc, New Zealand
Intense notes of grapefruit, white peach, and lemongrass
$14/ half bottle
Ponte Rosé, Portugal
Fruit forward and dry with flavors of strawberries and raspberries
$20/ bottle
Drink Special
Pearsonality
Absolut Pears, St. Germain Liqueur, freshly squeezed lime, and a splash of soda water
$9
Appetizer
Fried Spring Rolls served with sweet chili sauce
$9
Feature
Fish Sandwich
Fried Haddock tossed in an Old Bay beer batter, lathered with malt vinegar aioli, lettuce, tomato, and two fried onion rings. Served atop a fresh brioche bun
$12
Dessert
Warmed brown butter cake dessert flight with assorted toppings
$12
**All Specials Are Dine-In Only
Take a Break from Football with Singo on Wednesday Nights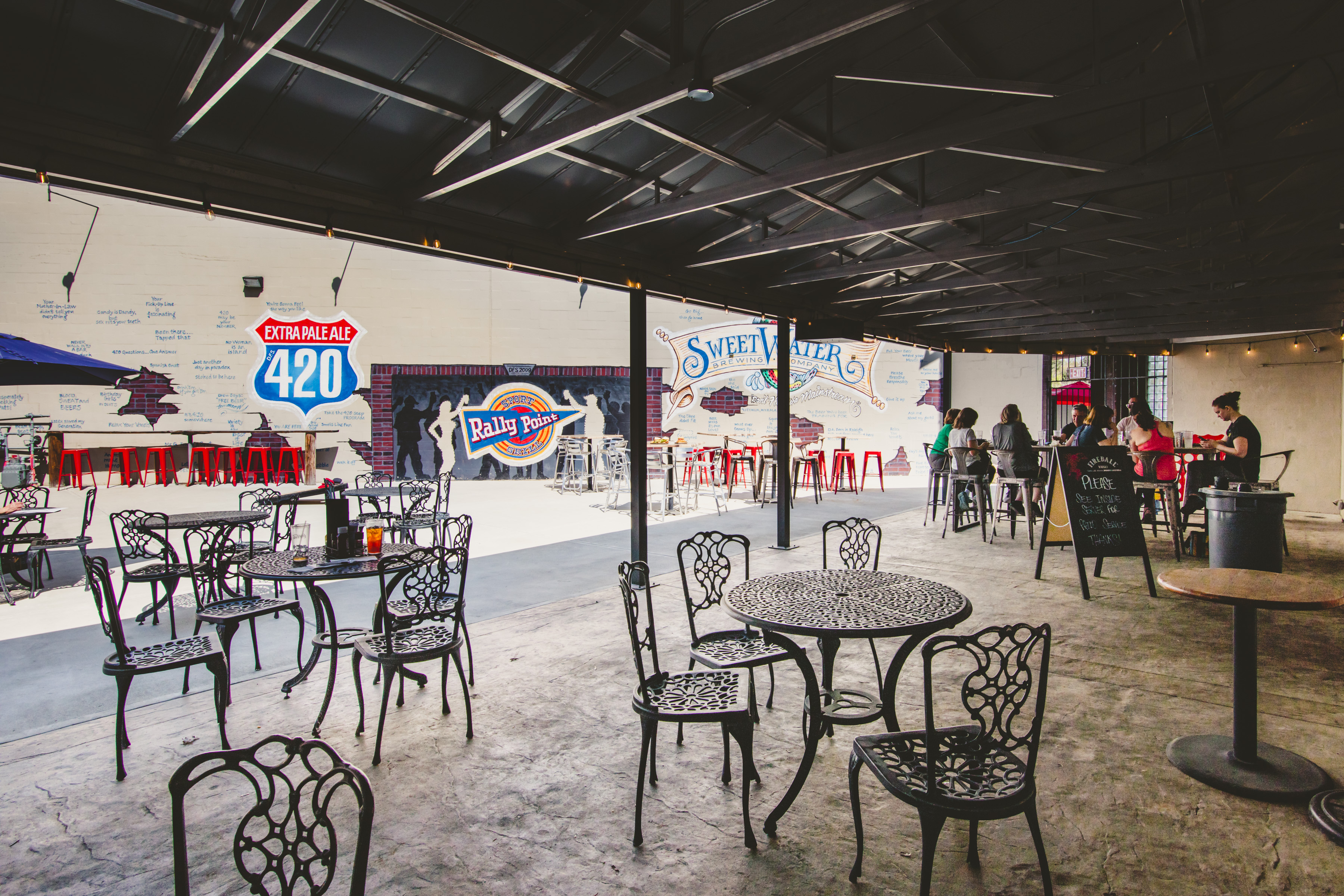 Once preseason starts, it can seem like everything is about football. If you need a break, join us on Wednesdays for Singo at 7 p.m. When it's nice, we move the party to our patio!
Enjoy $0.75 wings all day, $4.50 23 oz. Blue Moon Pints, and $4.50 Captain Morgan.
We are doing four rounds with a $25 gift card going to the winner of each round. We will also do one final "blackout" round and the winner will receive a $50 gift card.
**All Specials Are Dine-In Only
DJ B4 First Friday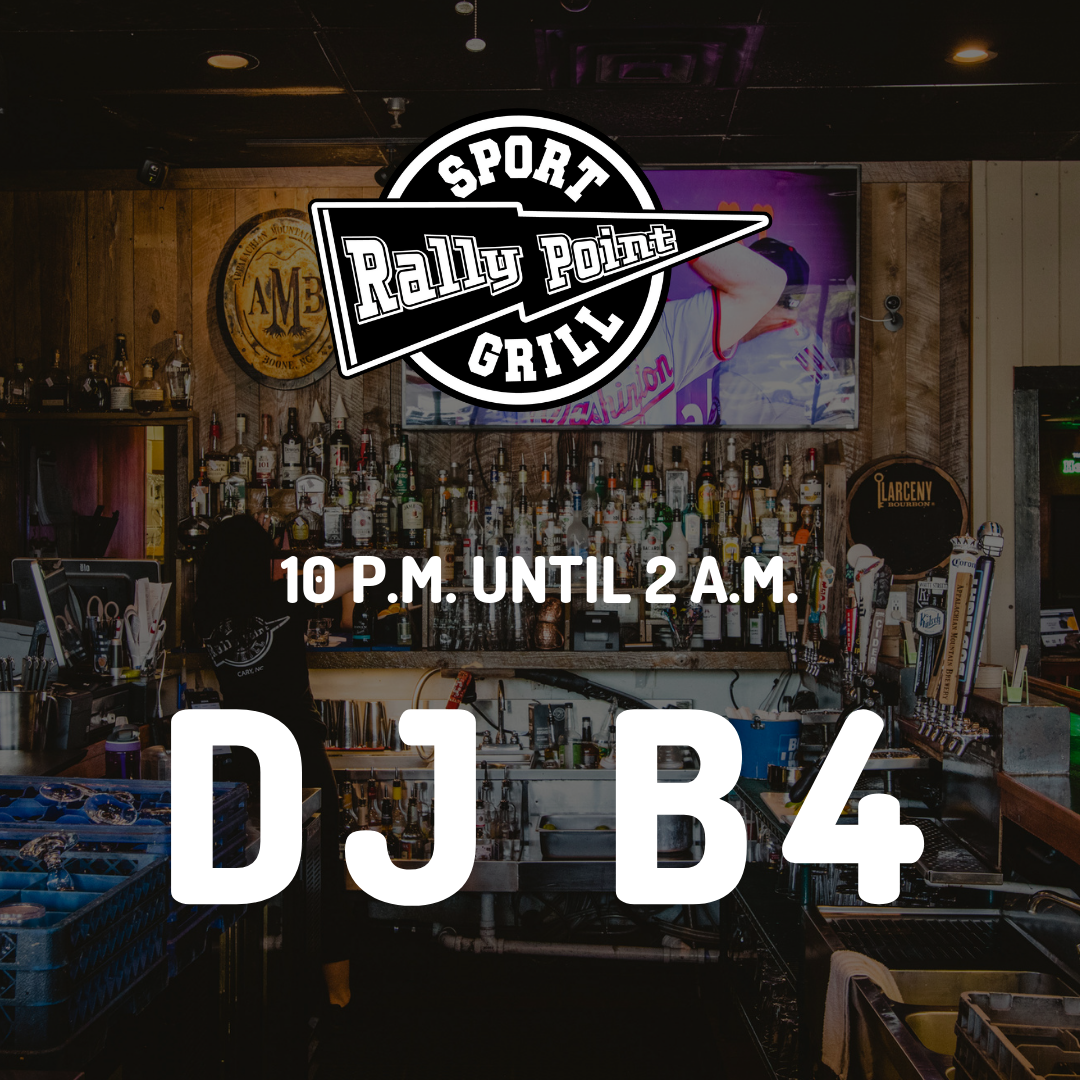 Get ready to dance the night away to your favorite hits from 10 p.m. until 2 a.m. on Friday, August 2.
We will have $4 Summer Shandy, 1/2 Off Wine Bottles, and $4.50 Jameson!
DJ B4 will be back every Saturday in August! (Excluding August 3)
On Saturday, enjoy $5 sliders, $4.20 SweetWater, and $4.50 Fireball!
Daily Specials
Monday
$0.75 Boneless Wings All Day
"Can" You Believe It's Monday?! All Craft Cans $3.50 and $4.50 Jack Daniels
Tuesday
$2 off All Burgers (Starting July 1)
Draft Day! $3.50/$4 Drafts and $4.50 Stoli
Wednesday
Wing Wednesdays! Enjoy $0.75 Wings All Day
$4.50 23 oz. Blue Moon Pints and $4.50 Captain Morgan
Thursday
1/2 Price Appetizers from 4 until 7 p.m.
$4.00 All North Carolina Drafts and $4.50 Crown Royal
Friday
$4 Summer Shandy, 1/2 Off Wine Bottles, and $4.50 Jameson
Saturday
$5 Saturday Sliders
$4.20 Sweetwater and $4.50 Fireball
Sunday
1/2 Price Appetizers
$2.95 Bud Light Draft, $4.50 Tito's, and $5 Mimosas
Everyday
1/2 Price Appetizers for Service Industry from 10 p.m. until Close
**All Specials Are Dine-In Only