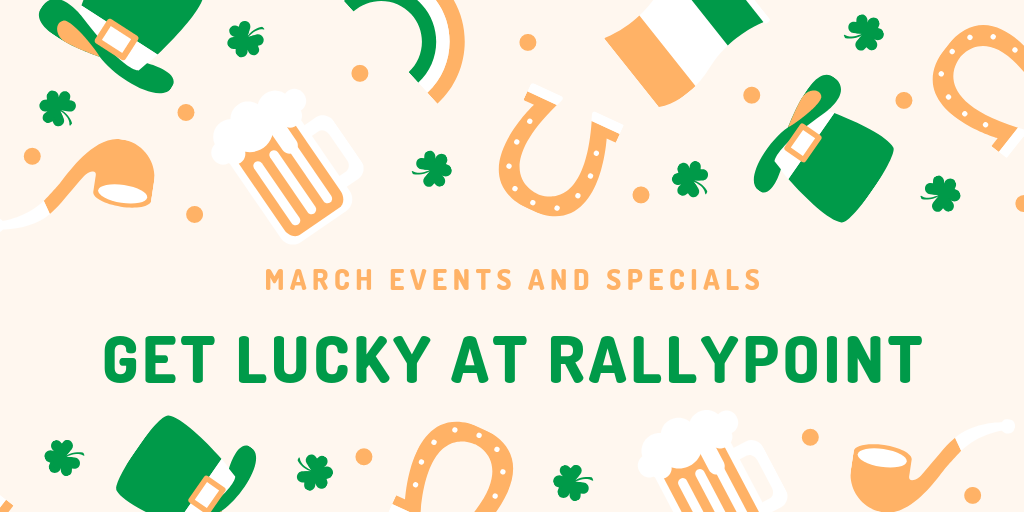 Feeling lucky? You should, because we have so much for you to enjoy this month at RallyPoint including a new menu, new specials, St. Patrick's Day events, March Madness, and more!
Grab your green and get ready for a wild month with your RallyPoint family!
Our New Menu is Here
We are rolling out our brand new menu today! We have kept a lot of our classics but are also introducing a few new options we know you are going to love! Stop in this week to be one of the first to try it out!
March is About Celebrating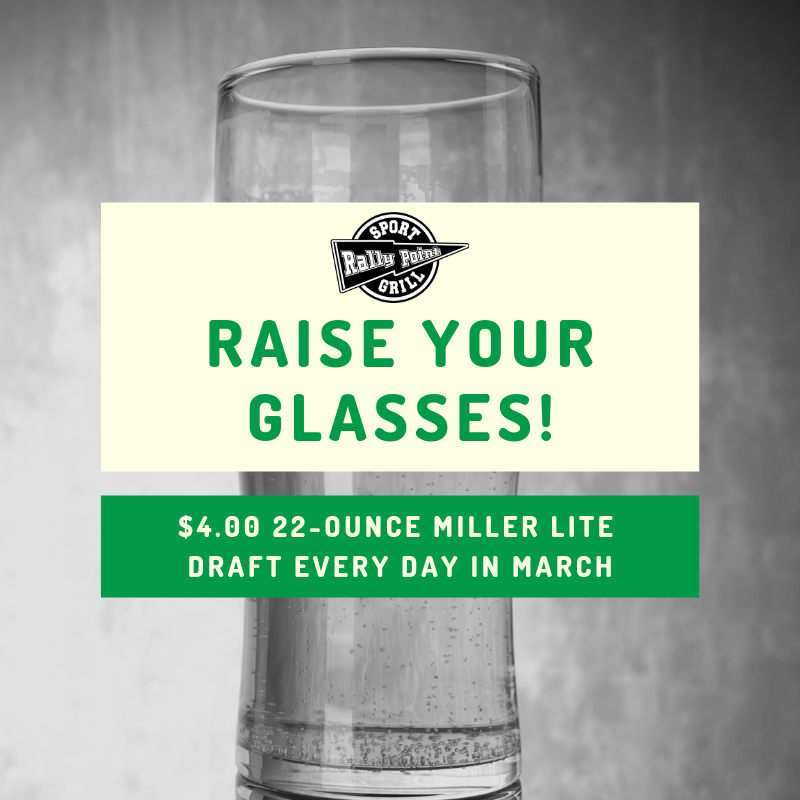 Stop in any day this month and enjoy 22 ounces of ice cold Miller Lite draft for just $4.00!
Our Fish Fry is Back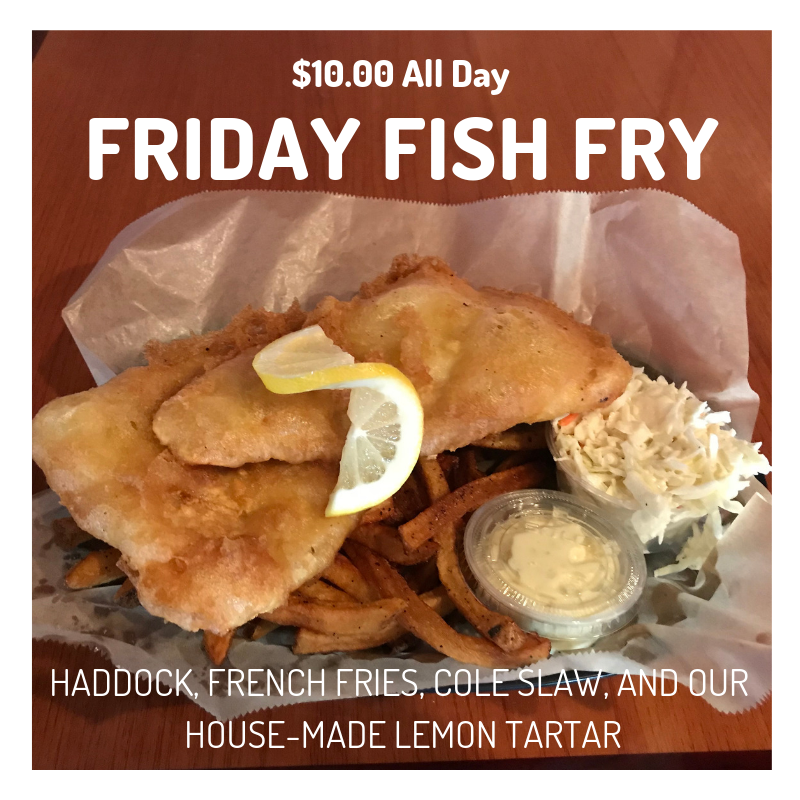 With warmer weather comes one of our favorite specials! Stop in on Fridays in March for haddock, fries, cole slaw, and our house-made tartar sauce for just $10!
Brant Kay on Friday, March 8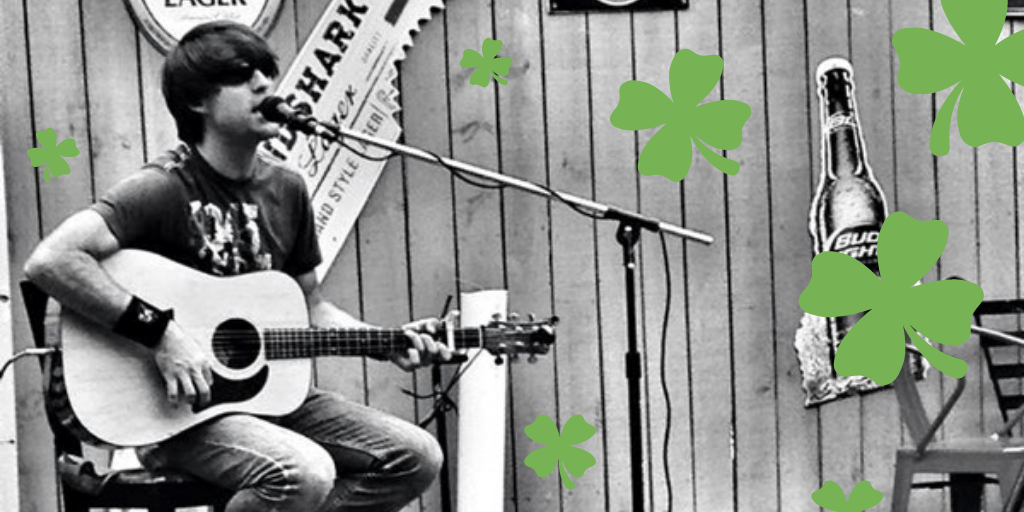 Brant Kay is back at RallyPoint on Friday, February 8, from 5:30 until 8:30 p.m. Stop by after work for live music + $7 martinis, 1/2 off wine bottles, and $4.50 Jameson!
Happy St. Patrick's Day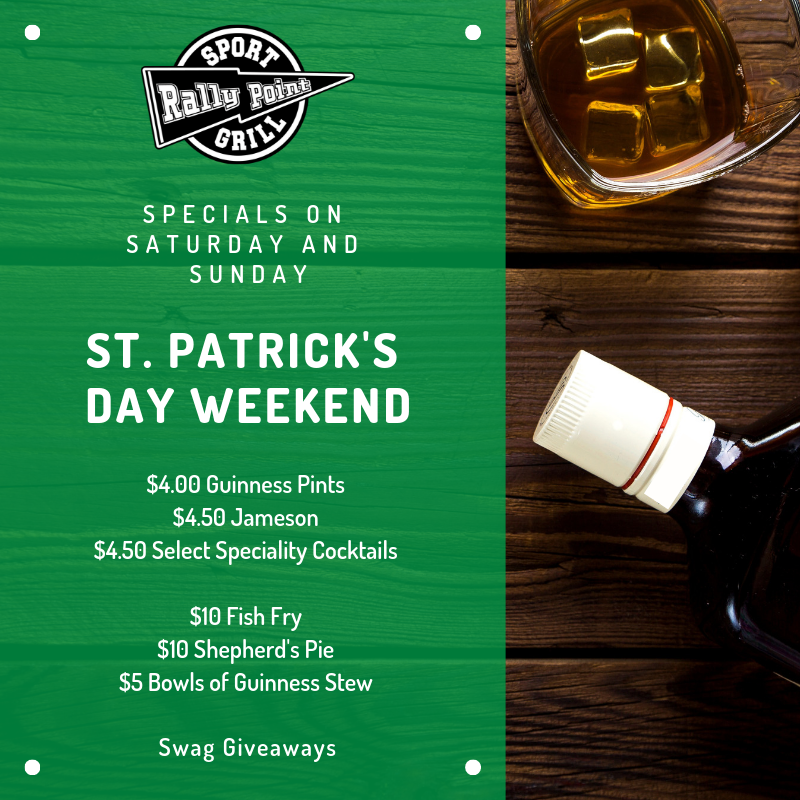 We are celebrating all weekend long with specials on food and drinks!
$4.00 Guinness Pints
$4.50 Jameson
$4.50 Select Speciality Cocktails
$10 Fish Fry
$10 Shepherd's Pie
$5 Bowls of Guinness Stew
Swag Giveaways
Making Your Hump Day Even Better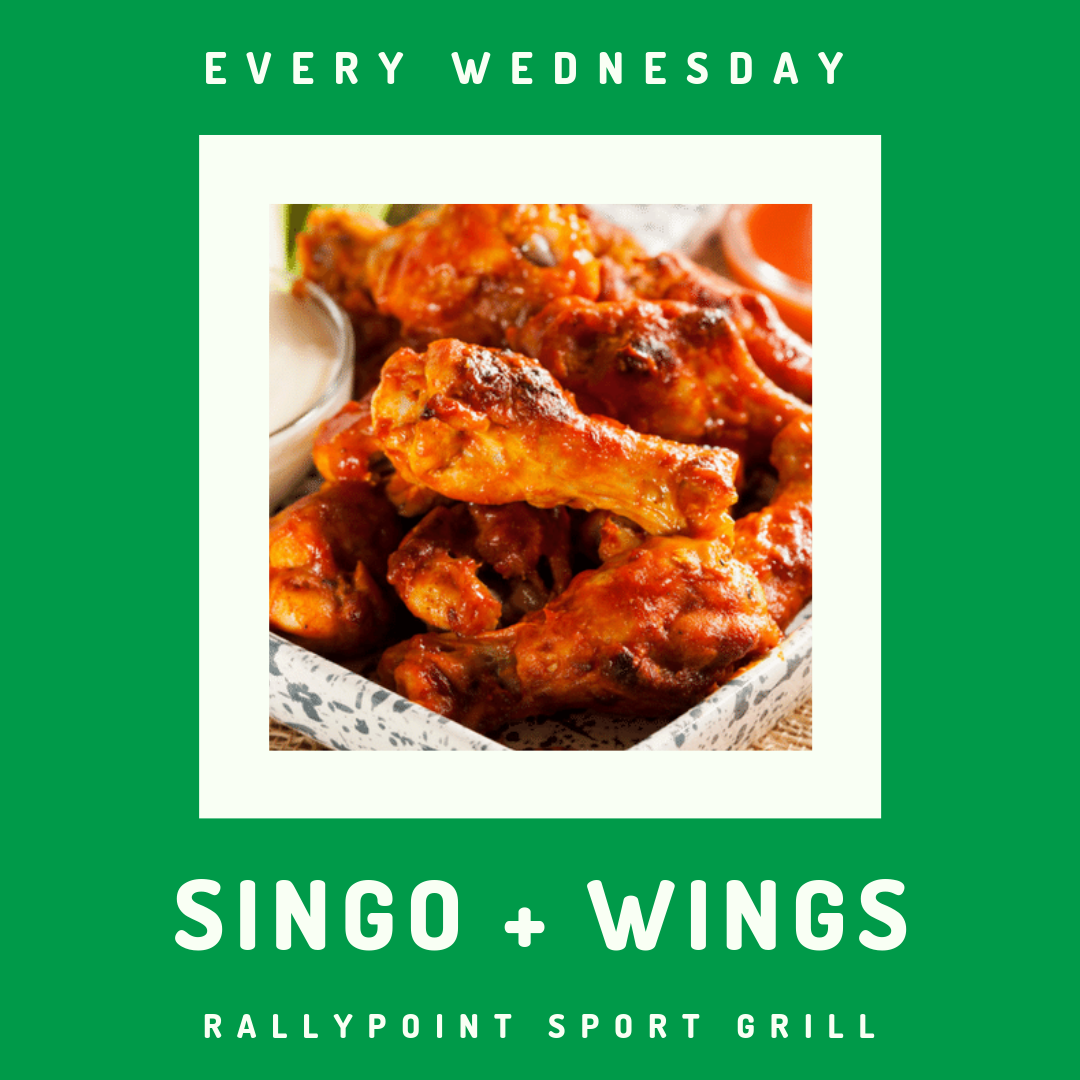 You made it halfway through the week. That calls for a celebration. How about Singo and wings?
Enjoy $0.50 wings all day and Singo starts at 7 p.m. We are doing four rounds with a $25 gift card going to the winner of each round. We will also do one final "blackout" round and the winner will receive a $50 gift card.
Oh, and we have $4 Blue Moon Pints and $4.50 Captain Morgan to make this night a little sweeter for you.
The Madness is Here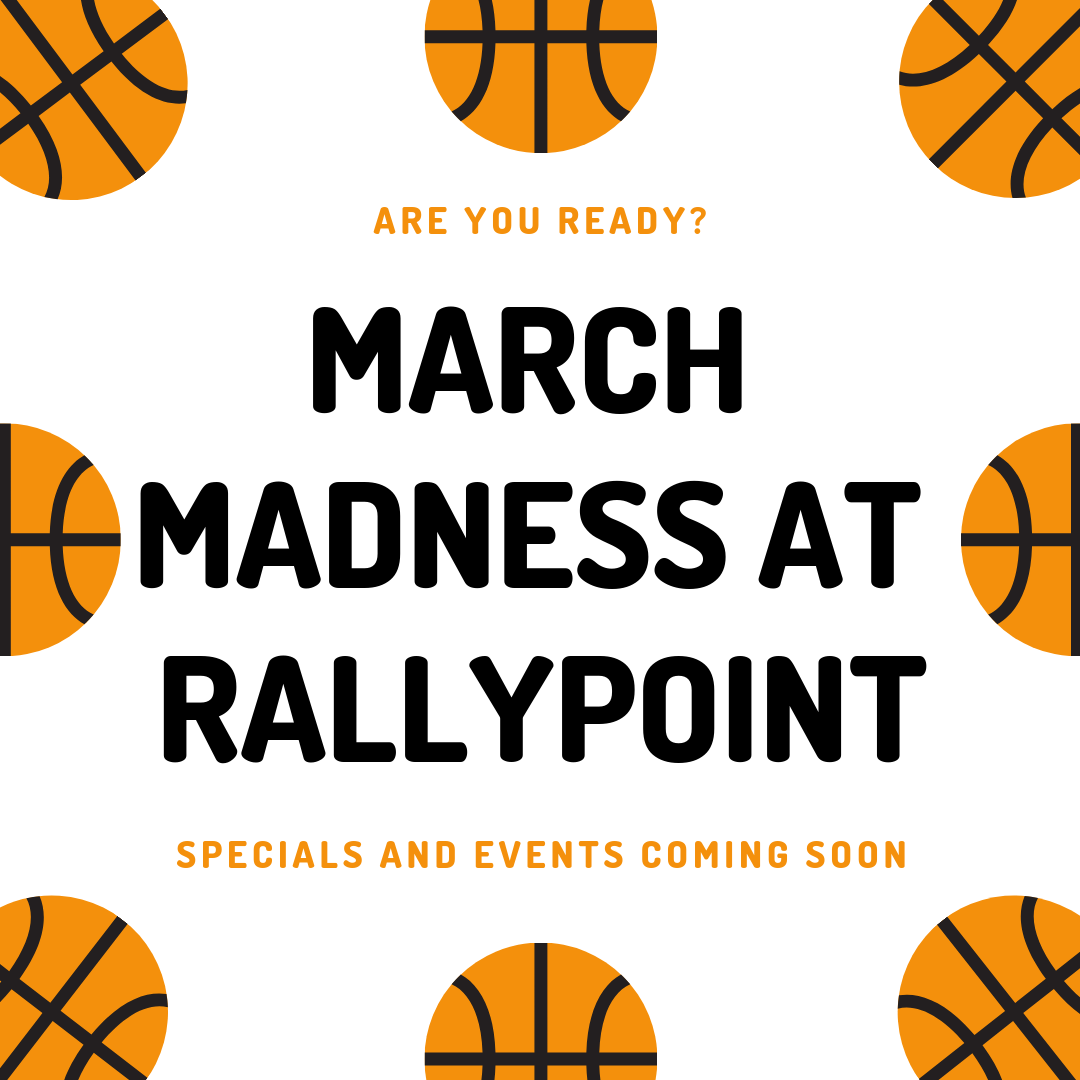 It's the most wonderful time of the spring – March Madness! We will be sending out our bracket contest soon but in the meantime, check out our specials including $3.50 Appalachian Mountain Brewery cans for all NCAA games.
PS. Our Bracket winner will take home an Appalachian Moutain Brewery Prize Pack: Cooler, $50 Bar Tab, Hat, and a T-Shirt! Be on the lookout for those brackets.
Saturdays are for DJ B4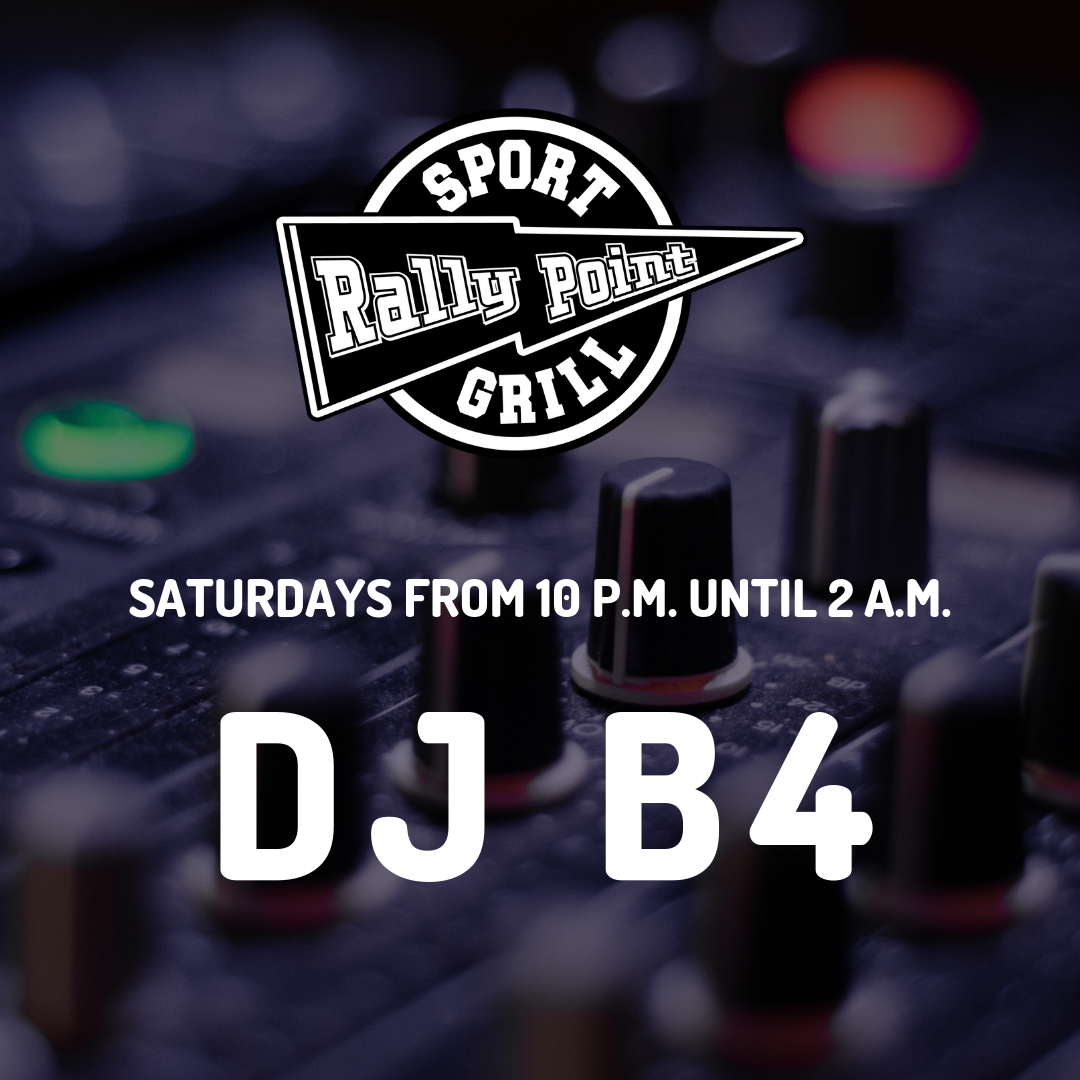 March 9: 10 p.m. – 2 a.m.
March 16: 10 p.m. – 2 a.m.
March 23: 10 p.m. – 2 a.m.
Enjoy $5 sliders and live music from DJ B4 every Saturday in March!
Food Specials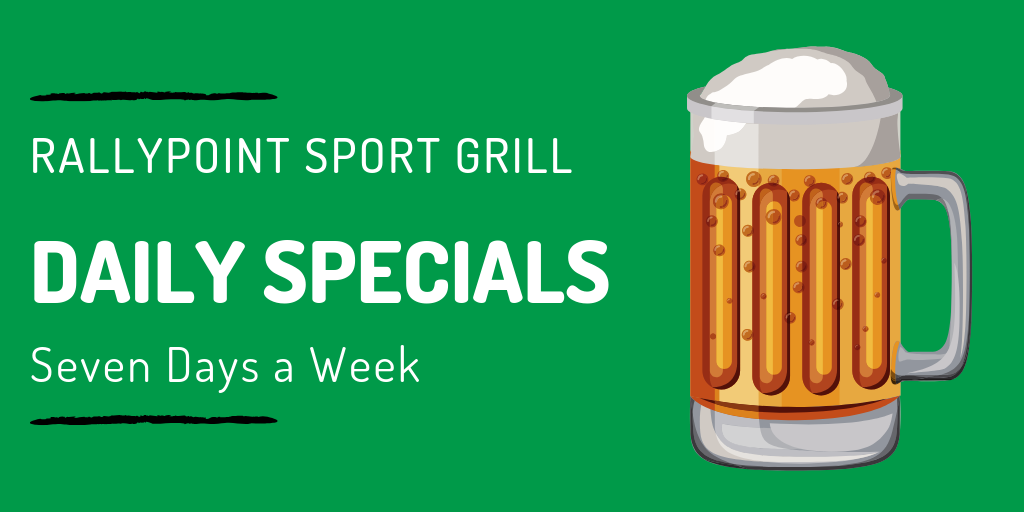 Sunday
1/2 Price Appetizers
Monday
1/2 Price Boneless Wings
Tuesday
1/2 Price Burgers
Wednesday
Wing Wednesdays! Enjoy $0.50 Wings All Day
Thursday
1/2 Price Appetizers from 4 until 7 p.m.
Saturday
$5 Saturday Sliders
Everyday
1/2 Price Appetizers for Service Industry from 10 p.m. until Close
Drink Specials
Monday
$4.00 NC Drafts and $4.50 Jack Daniels.
Tuesday
Draft Day! $3.50 Drafts 7% ABV and Lower. $4 Drafts Above 7%. $4.50 Stoli.
Wednesday
$4 Blue Moon Pints and $4.50 Captain Morgan.
Thursday
$2.95 Miller Lite Draft and $4.50 Crown Royal.
Friday
$7 Martinis, 1/2 Off Wine Bottles, and $4.50 Jameson.
Sunday
$2.95 Bud Light Draft, $4.50 Tito's, and $5 Mimosas.