We Are Searching for RallyPoint's Biggest Fan This Football Season! Is It You?
Join us at RallyPoint this NFL football season for our Biggest Fan contest, progressive jackpot, food and drink specials, and more!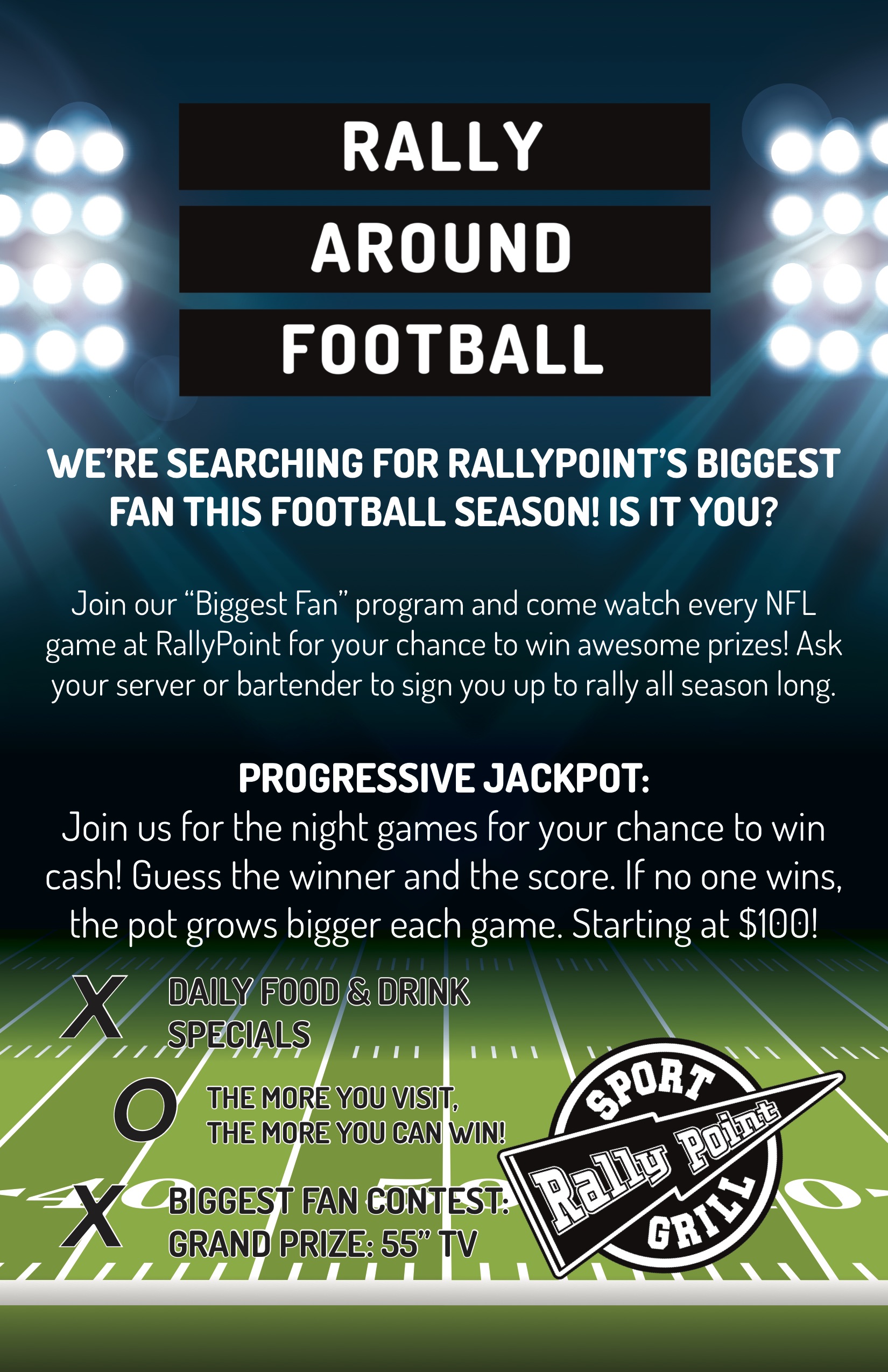 Join our "Biggest Fan" program and come watch every NFL game at RallyPoint for your chance to win awesome prizes! Ask your server or bartender to sign you up to rally all season long.
Progressive Jackpot
Join us for night games for your chance to win cash! Guess the winner and the score. If no one wins, the pot grows bigger each game. Starting at $100!