NC Beer Month
April is NC Beer Month so we are keeping the drafts flowing all month long. We will be featuring four breweries in April and every Wednesday is "Keep the Pint Night" starting at 5 p.m. Stop in to try some new brews from the Triangle and beyond!
Schedule: 
April 1-7: Appalachian Mountain Brewery (Boone)
April 8-14: Hi-Wire Brewing (Asheville)
April 15-21: R&D Brewing (Raleigh)
April 22-28: Deep River Brewing Company (Johnston County)
DJ B4 April Schedule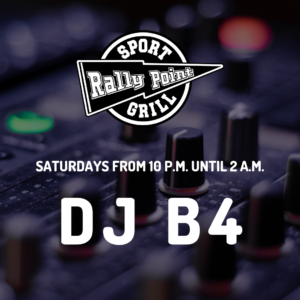 Dance the night away with everyone's favorite DJ!
April 5: 10 p.m. – 2 a.m.
April 20: 10 p.m. – 2 a.m.
April 27: 10 p.m. – 2 a.m.
And Then There Were Four…

The NCAA Tournament is coming to an end but we will be ending things in a big way at RallyPoint! Join us for the Final Four games on Saturday, April 6, and the National Championship Game on Monday, April 8. We will have $3.50 Appalachian Mountain Brewery cans and more.
Brant Kay's Back on Friday, April 12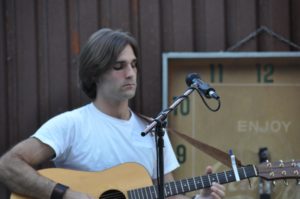 Brant Kay is live on the patio on Friday, April 12, from 5:30 until 8:30 p.m. Stop by after work for live music + $7 martinis, 1/2 off wine bottles, and $4.50 Jameson!
Jon Linker on Saturday, April 13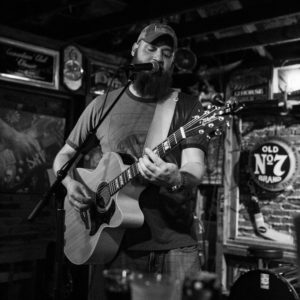 We thought live music just one night this weekend was not enough! Come back Saturday for Jon Linker from 8 until 11 p.m. We will have $4.20 Sweetwater on draft and $4.50 Fireball!
Kings of the Highway Patio Party on Friday, April 19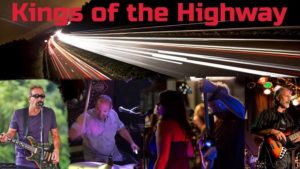 One of the hottest bands in the Triangle, Kings of the Highway, will be here on Friday, April 19, from 8 until 11 p.m. Sing and dance the night away while you sip on $7 martinis, 1/2 off wine bottles, and $4.50 Jameson!
We Are Keeping the Fish Frying in April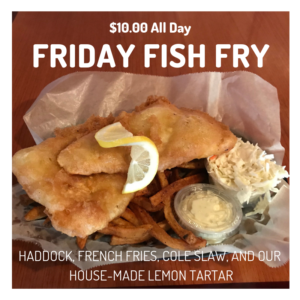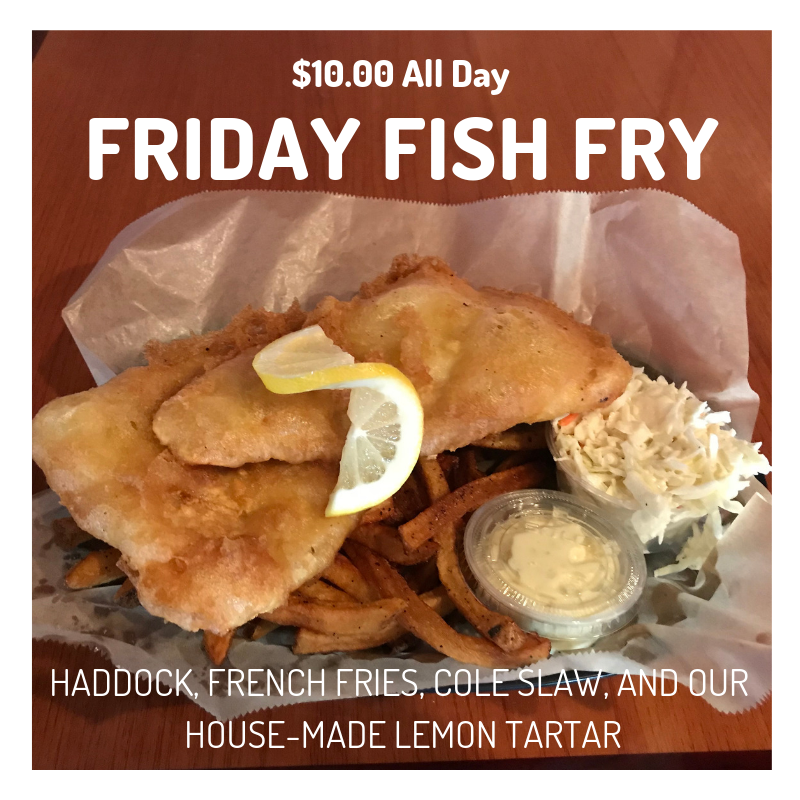 The Fish Fry was so much fun in March that we're not ready to say goodbye.
Stop in on April 5, 12, and 19, for haddock, fries, cole slaw, and our house-made tartar sauce for just $10!
Humpday Is Better with Singo and Wings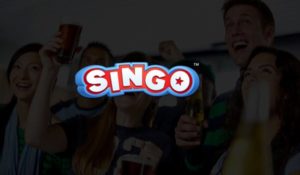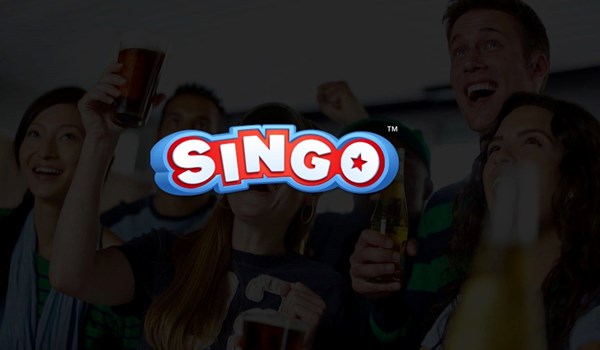 Join us on Wednesdays for Singo! Enjoy $0.50 wings all day and play music bingo at 7 p.m. with your RallyPoint friends.
We are doing four rounds with a $25 gift card going to the winner of each round. We will also do one final "blackout" round and the winner will receive a $50 gift card.
Oh, and we have $4 Blue Moon Pints and $4.50 Captain Morgan to make this night a little sweeter for you.