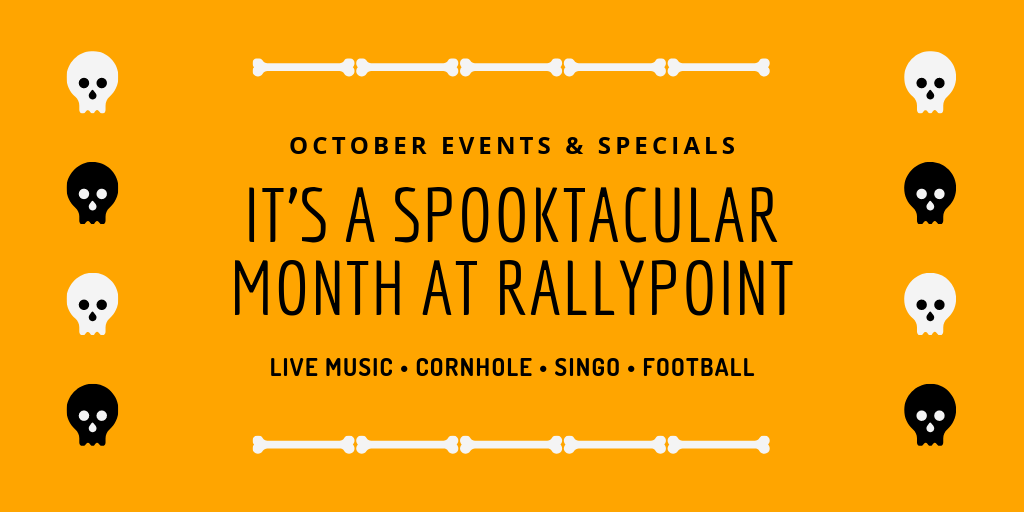 Eat, Drink, and Be Scary
You are going to want to stop in for a spell this month at RallyPoint! We have lots of live music, a weekly cornhole tournament, football contests, Singo, giveaways, food and drink specials, and more. It's sure to be a spooky good time.
LandShark Co-Ed Weekly Cornhole Tournament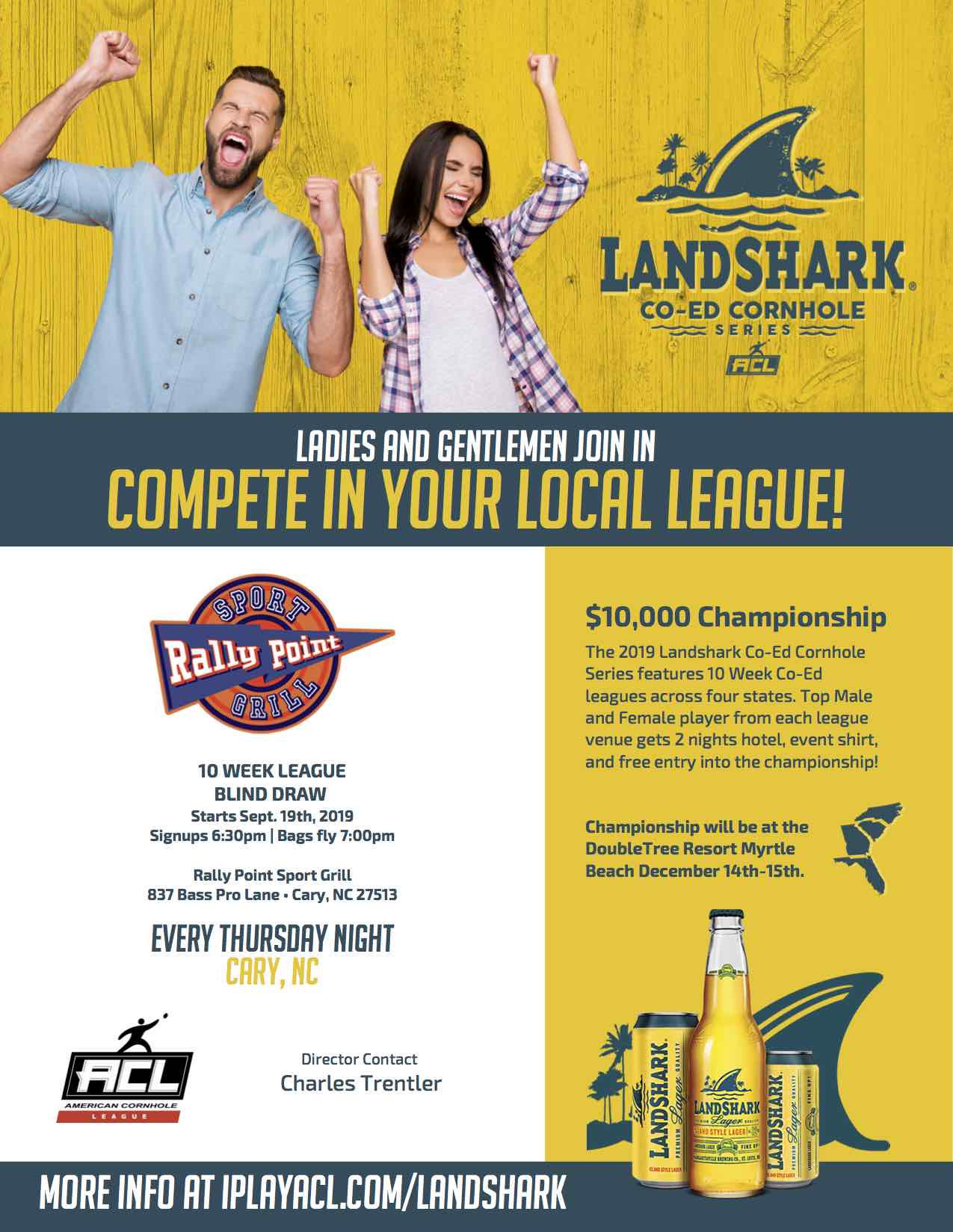 We have teamed up with LandShark to host a 10-week cornhole league that will be every Thursday night (unless noted) at RallyPoint Sport Grill as part of the 2019 LandShark Co-Ed Cornhole Series.
Championship qualifying teams get two nights hotel, event shirt, and free entry into the $10,000 event at DoubleTree Resort Myrtle Beach December 14 through 15, 2019.
DJ B4 October Schedule
Get ready to dance the night away to your favorite hits from 10 p.m. until 2 a.m. at RallyPoint.
Friday, October 4
Saturday, October 19
Saturday, October 26 
Welcome Thom Crumpton to RallyPoint on Friday, October 18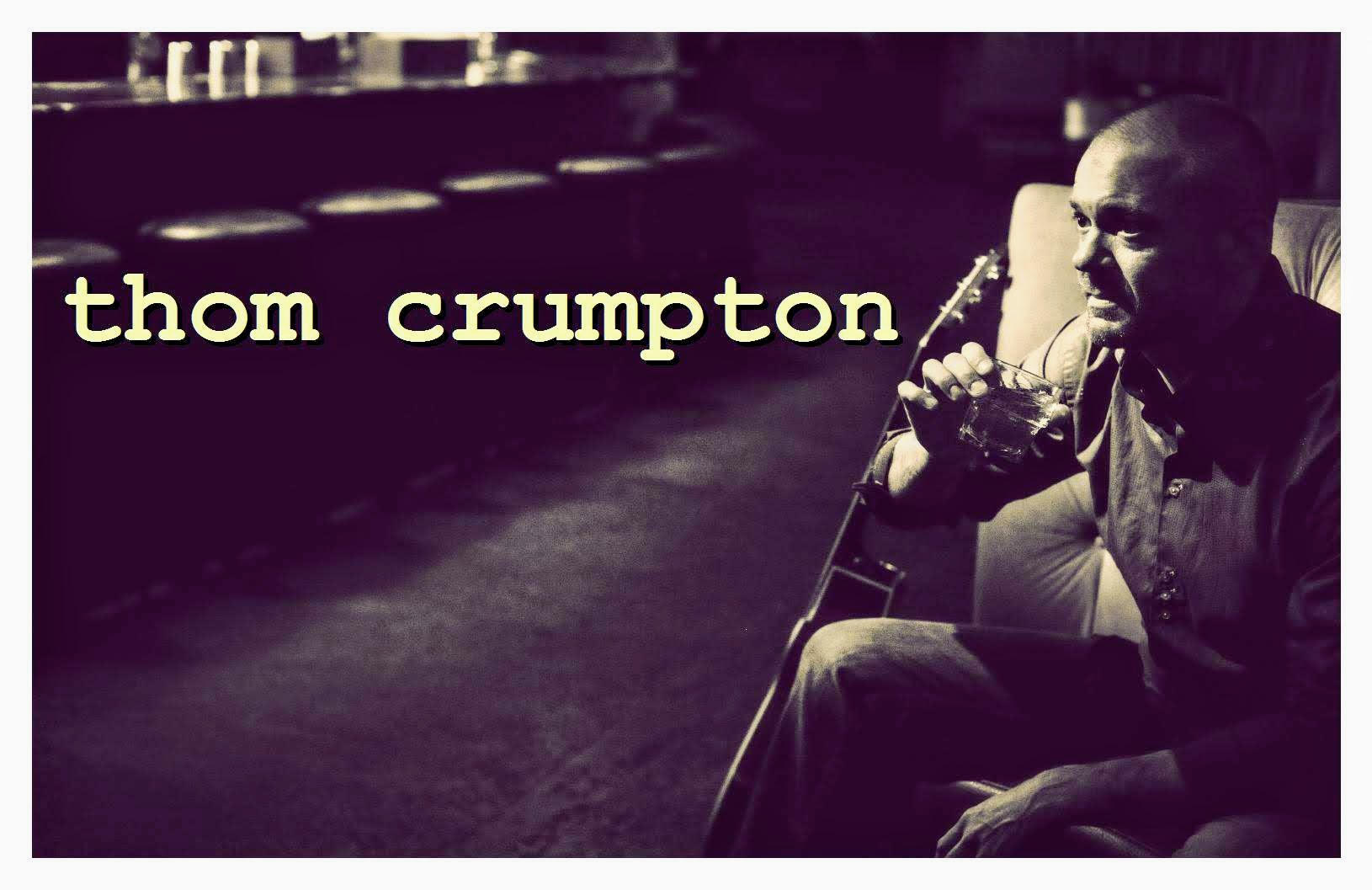 We are excited to have singer, songwriter, performer Thom Crumpton out for his first show at RallyPoint on Friday, October 18, from 5 until 8 p.m. Stop by after work for live music, half-off wine bottles, and $4.50 Jameson. It's the perfect way to kick off the weekend!
**All specials are dine-in only.
Impact Players Return to Rally Point on Friday, October 25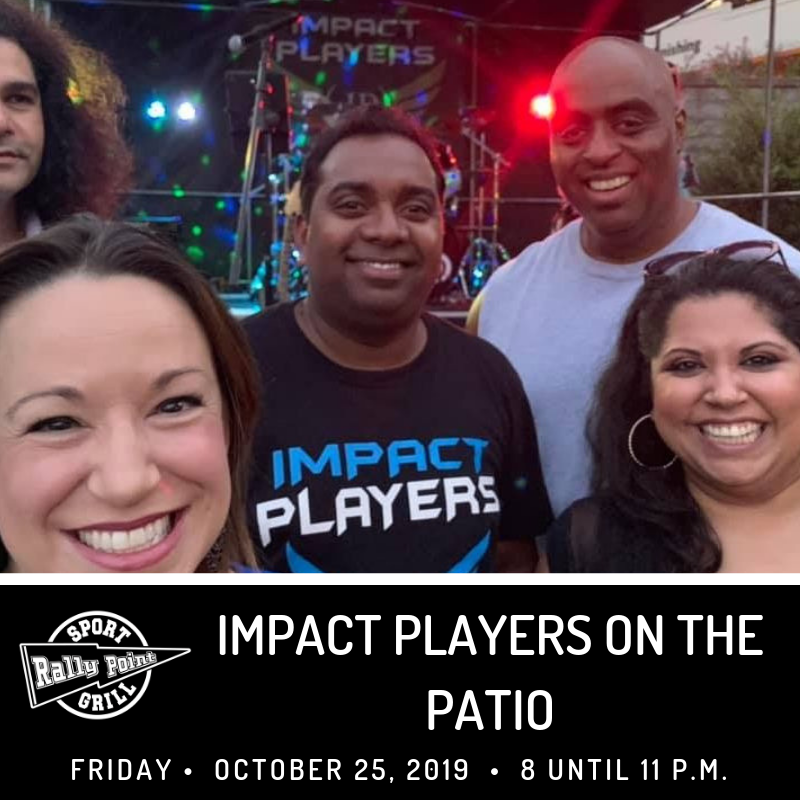 Everyone's favorite dance party band returns to the patio on Friday, October 25 from 8 until 11 p.m. Get ready for a fun night of music, groove, and dance!
Enjoy 1/2 Off Wine Bottles and $4.50 Jameson!
**All specials are dine-in only.
Skip the House Party, Leave the Football to Us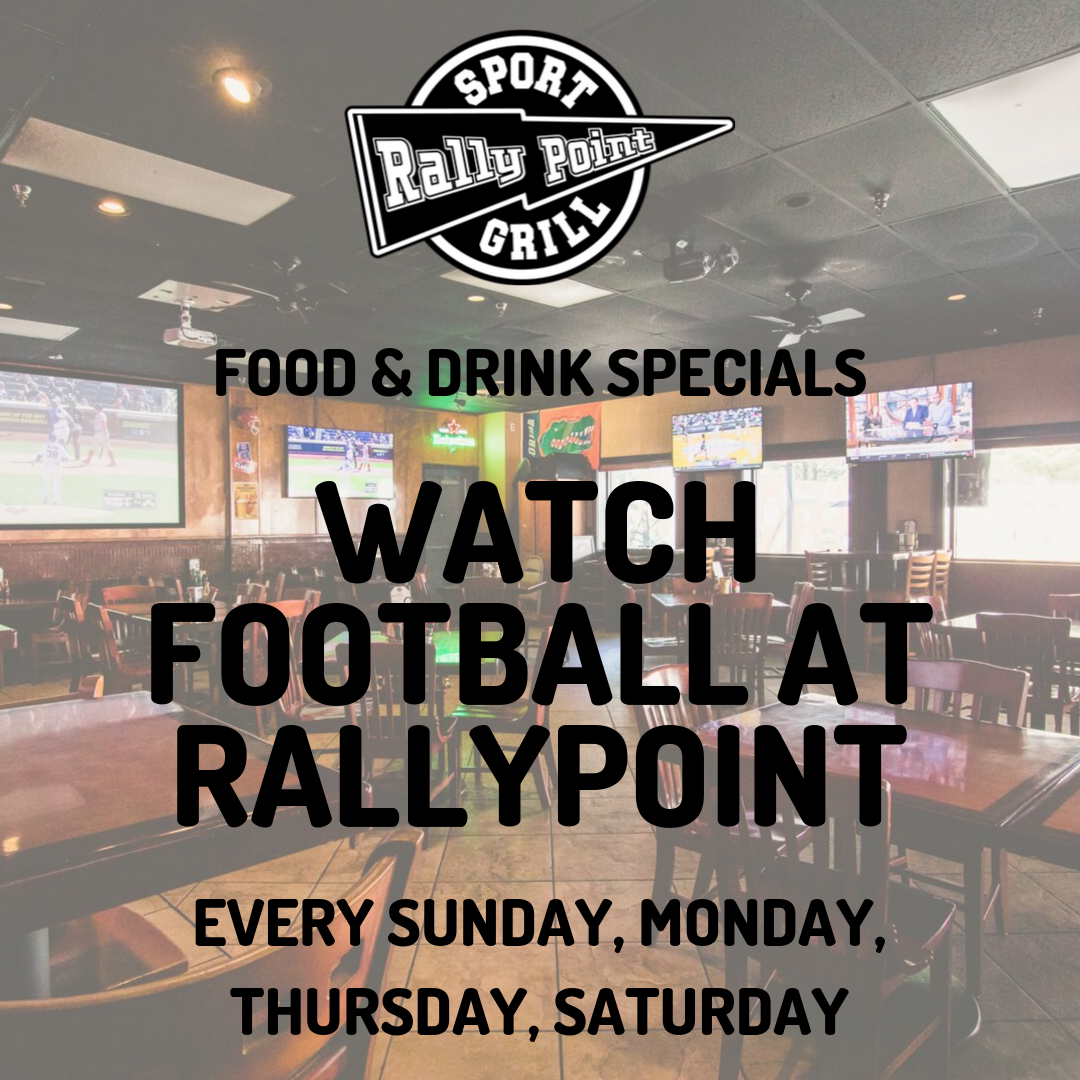 We have the TVs, we have the food, we have the games, and all the cold drinks. We even handle the dishes!
Sundays
Dine-in with us on Sundays during football season and enjoy our Sunday Funday Football package for just $69, normally $100.
Team Order of Wings – 32 wings with your choice of sauces
Three Orders of Soft Pretzel Sticks – Each order includes three warm pretzel sticks served with your choice of beer cheese or spicy brown mustard
Two Buckets of Beer – Domestic, no craft beers
Cannot be combined with any other offers, coupons, or specials. No substitutions. Dine-in only.
Also on Sundays, we have half-price appetizers all day, $2.95 Bud Light Draft, $4.50 Tito's, $5 Mimosas, and $5 Rotating Sycamore Brewing Draft Special.
Mondays
$0.75 Boneless Wings All Day, $3.50 Craft Cans, $2.95 Miller Lite Draft, and $4.50 Jack Daniels
Thursdays
1/2 Price Appetizers from 4 until 7 p.m., $2.75 Coors Light Bottles, $2.95 Miller Lite Draft, $4.50 Crown Royal
Saturdays
$5 Saturday Sliders, $3.50 Dos Equis Pints, $12.50 Coors Light Buckets, $4.50 Fireball
**All specials are dine-in only.
Our Progressive Jackpot is at $500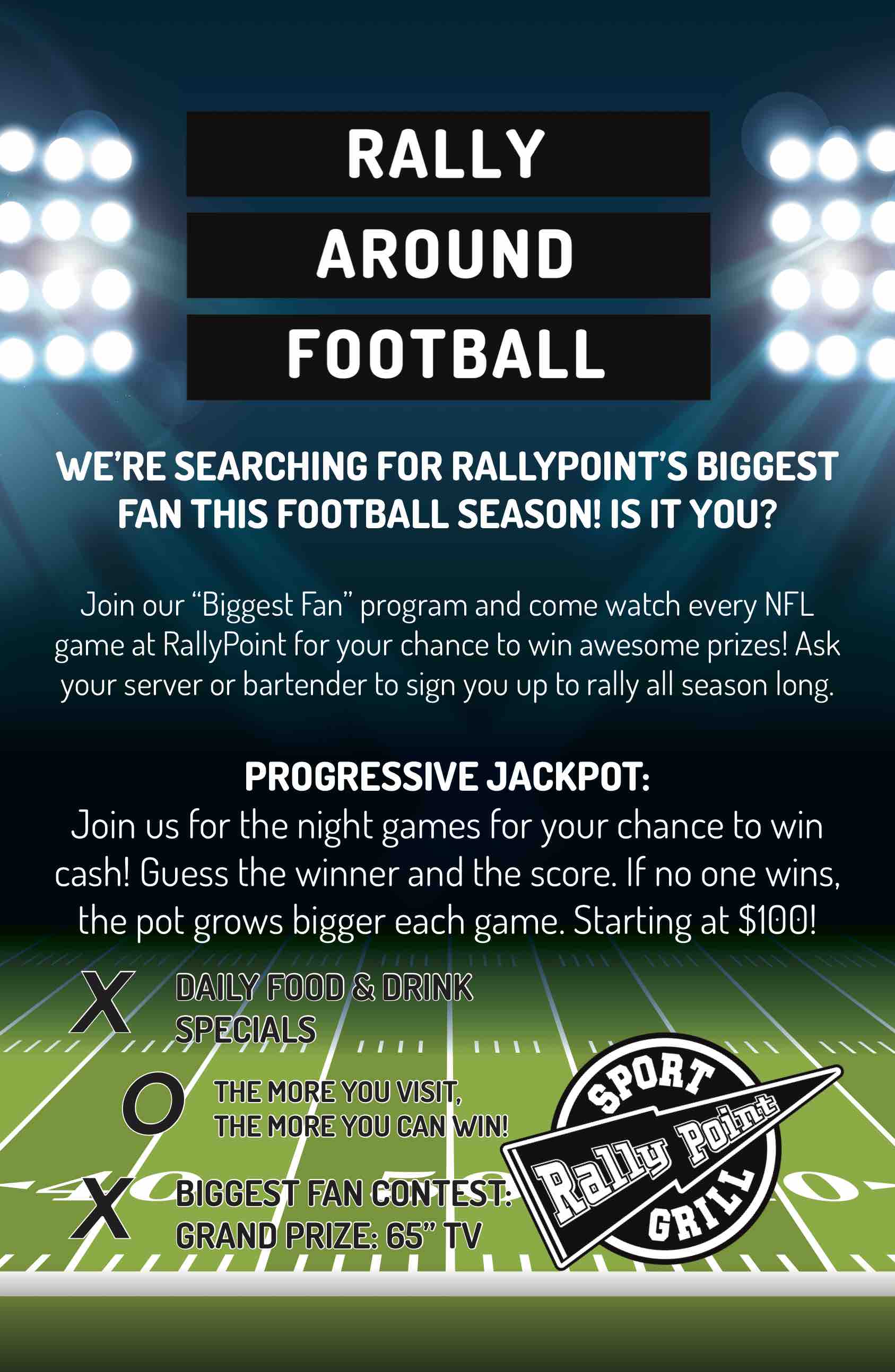 RallyPoint's Biggest Fan
We are searching for RallyPoint's biggest fan this football season! Is it you? Join our "Biggest Fan" program and come watch every NFL game at RallyPoint for your chance to win a 65″ TV! Ask your server or bartender to sign you up to rally all season long.
Progressive Jackpot
Join us for night games on Mondays, Thursdays, and Sundays, for your chance to win cash! Guess the winner and the score. If no one wins, the pot grows bigger each game.
**Must be present at end of the game to win Progressive Jackpot.
$50 Gift Card Giveaway Every Sunday
Join us for the 1 o'clock game on Sundays for your chance to win a $50 gift card. Stick around for the 4 o'clock game to win swag from Sycamore Brewing.
Don't Be a Scaredy Cat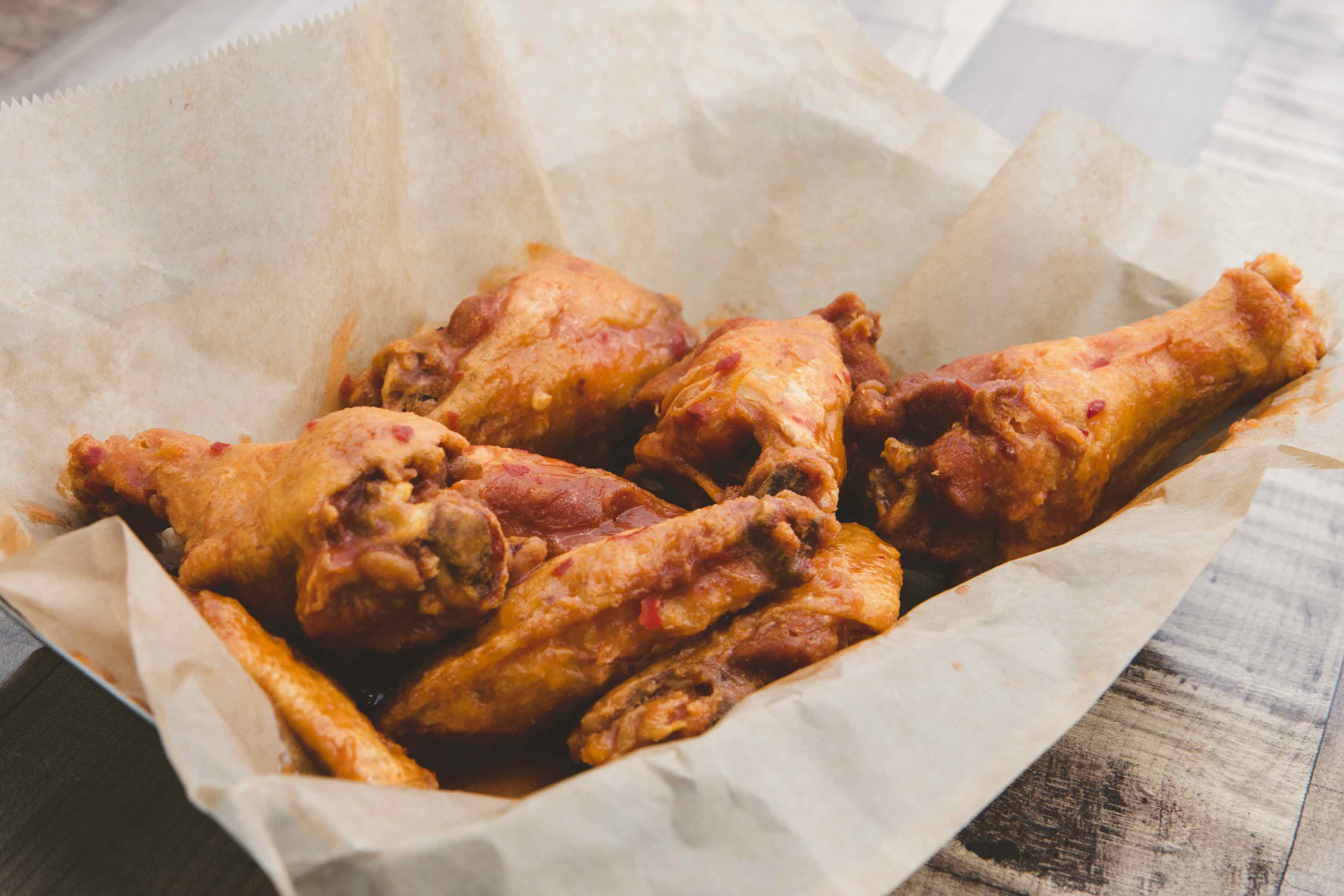 Play Singo with us on Wednesday nights at 7 p.m.
We are doing four rounds with a $25 gift card going to the winner of each round. We will also do one final "blackout" round and the winner will receive a $50 gift card.
Enjoy $0.75 wings, $4.50 23 oz. Blue Moon Pints, and $4.50 Captain Morgan while you play.
**Wing special is for dine-in customers only.
Which Jack-O'-Lantern Are You?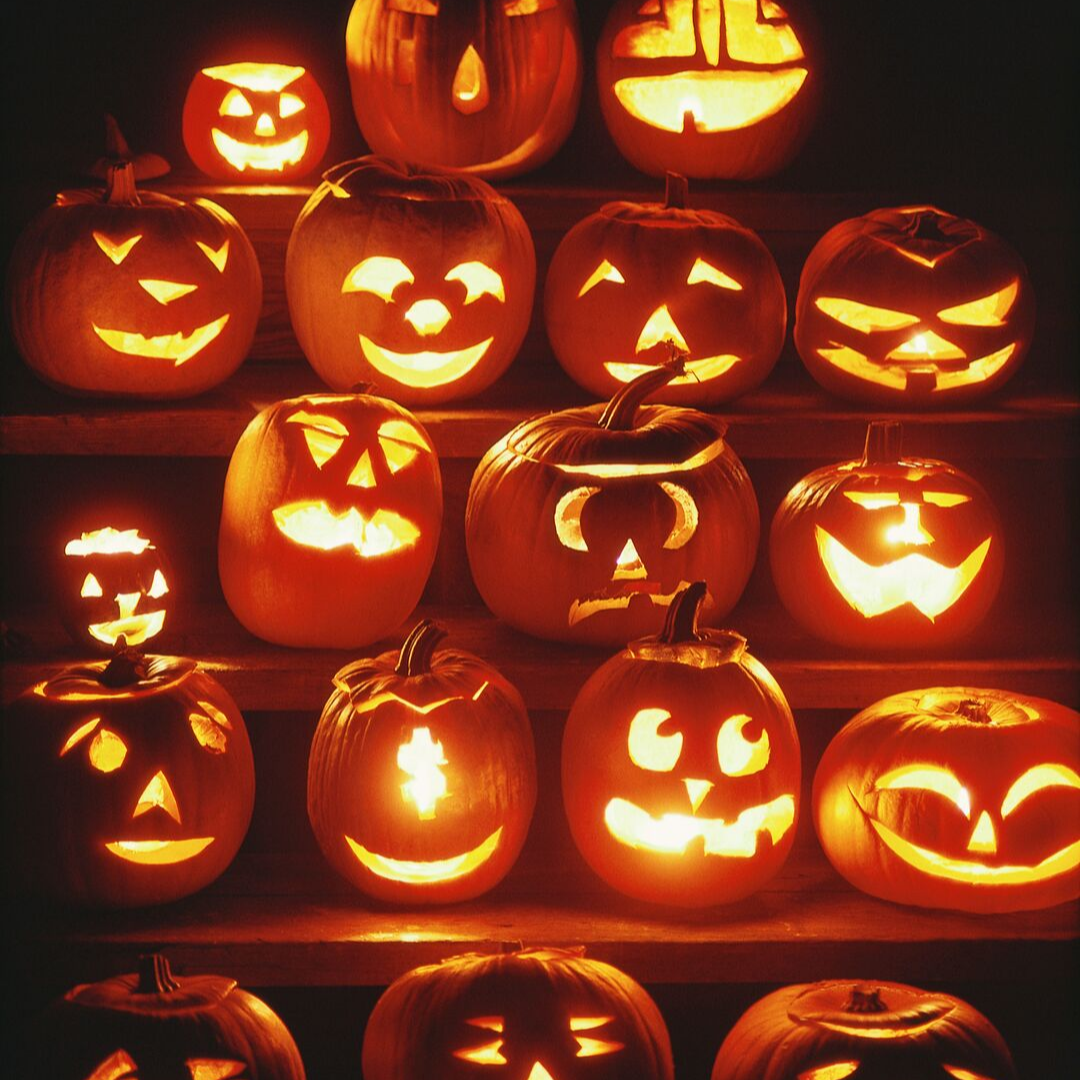 If you want to be smiling into the holiday season, reserve your holiday party at RallyPoint before it is too late! Don't end up on the naughty list from your friends and family.
We can accommodate groups of all sizes and have a dedicated catering manager that will be with you every step of the way.